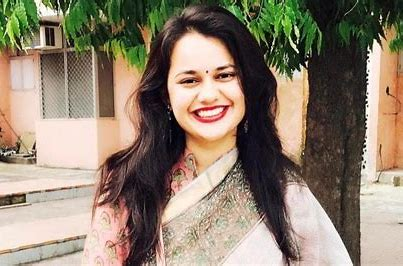 Jaisalmer District Collector, Tina Dabi, has issued a statement in response to the recent protests and online backlash following the demolition of houses occupied by Pakistani-Hindu refugees in Jaisalmer. The controversial orders led to the razing of over 50 'kutcha' houses, leaving more than 150 women, men, and children homeless. Dabi's explanation sheds light on the reasoning behind the eviction and provides reassurances for the affected migrants.
According to Dabi, the demolition was carried out due to the illegal construction of houses by the displaced individuals on government land near the Amar Sagar pond. This encroachment had caused disruptions to the inflow of water into the pond, prompting the administration to take action. Dabi clarified that the land had already been allotted to others and emphasized the importance of adhering to the rules to avoid future problems.
In a meeting with the protesting migrants, Dabi assured them that suitable arrangements would be made for their resettlement. The Urban Improvement Trust (UIT) will mark the migrants within a week and allocate them a proper place to reside. Dabi emphasized that only those who have obtained citizenship will be eligible for land allotment. For those who haven't received citizenship yet, a separate identification process will be conducted, and they will also be settled once their citizenship status is confirmed.
During the dialogue, the protesters expressed their demand to be resettled either at the same location or at an alternative site. Dabi took these concerns into account and pledged to address them by working with the UIT to find a suitable solution. Following the positive outcome of the meeting, the protesters announced the end of their strike.
The controversy surrounding Dabi's orders has led to criticism from various quarters, with Leader of Opposition Rajendra Rathore accusing the Congress government of engaging in appeasement politics. Rathore called on Chief Minister Ashok Gehlot to prioritize the welfare of the refugees and provide appropriate accommodations for them.
Dabi, however, defended the eviction drive, highlighting the necessity of maintaining proper land allocations and adhering to legal procedures. She clarified that the migrants would be temporarily relocated to shelter houses until a suitable land allotment is secured for them.
As this issue continues to unfold, it remains important for all stakeholders involved to prioritize the well-being and rights of the displaced Pakistani-Hindu migrants. The government, along with relevant authorities, should work towards finding a fair and permanent solution that ensures the welfare and resettlement of the affected individuals while upholding legal and administrative procedures.