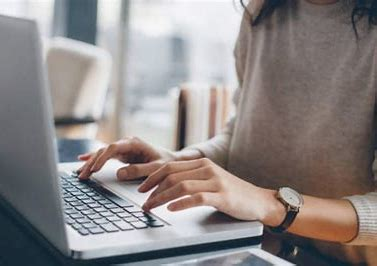 In a recent court case that garnered attention due to its unusual nature, an IT employee sued her boss, alleging sexual harassment after misinterpreting the use of the letters "xx" in an email as a form of flirtation. However, the woman ultimately lost her case when the employment tribunal determined that her perception of events was misguided and lacked supporting evidence.
Karina Gasparova, an IT worker and project manager at the London office of essDOCS, a company specializing in "paperless trade solutions," filed a lawsuit against her boss, Alexander Goulandris. Gasparova accused Goulandris of sexual harassment, discrimination, and unfair dismissal, citing his usage of "xx" in an official email as the basis for her claims.
The email in question, presented as evidence during the trial, contained a work-related request. It read: "Can you please complete the following: The solution us currently used by xx Agris companies and yy Barge lines in corn cargoes in south-north flows in the ???? waterways. Also, can you remind me of what the balance of the rollout will be and the approx. timing. Thanks."
Gasparova interpreted the use of "xx" as kisses, "yy" as sexual contact, and "????" as a veiled question soliciting sexual acts. She further alleged that her boss had yelled at her because she had rejected his advances, implying he desired a sexual relationship.
However, after a thorough examination of the case and the evidence provided by Gasparova, the employment tribunal at London Central Court concluded that her perception of events was skewed. Employment Judge Emma Burns noted that Gasparova tended to make extraordinary allegations without supporting evidence and contradicted herself in a manner inconsistent with mere fallible memory.
Judge Burns explained, "Ms. Gasparova interpreted entirely innocent work-related conduct, some of it accidental, by Mr. Goulandris as having a sinister intent." This led to the dismissal of Gasparova's claims, as the court found no evidence to support her allegations of sexual harassment, discrimination, or unfair dismissal.
Moreover, as a consequence of her unsuccessful lawsuit, Gasparova was ordered by the court to pay a substantial sum of £5,000 (approximately Rs. 513,012) to essDOCS.
This case highlights the importance of clear communication and objective interpretation of professional interactions. It serves as a reminder that perceptions can sometimes be subjective and that attributing sinister motives to innocent actions can lead to misjudgments and false accusations.
Both as DOCS and Mr. Goulandris expressed relief at the court's decision, emphasising their commitment to maintaining a respectful and inclusive work environment. They hope that this ruling will encourage open dialogue and prevent misconstrued interpretations in the future.