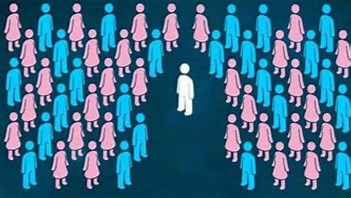 In a recent development, the Supreme Court of India has declined to stay the order of the Patna High Court regarding the caste-based survey in Bihar. The Patna High Court had earlier rejected the Bihar government's plea for an early hearing on its interim stay on the survey and scheduled the next hearing for July 3. The court clarified that the stay would remain in effect until then, taking into account the pending nature of the matter.
The Supreme Court, while ruling on the issue, stated that it would examine the nature of the exercise, whether it is a survey or a census, and also raised questions about the entity hosting the data. This decision comes after the Bihar government moved the Supreme Court on May 11, challenging the Patna High Court's order.
The state government, in its appeal before the Supreme Court, expressed concerns that the stay on the caste survey, which is almost complete, would cause irreparable loss to the state and adversely affect the entire exercise. The government emphasized that the collection of caste-based data is a constitutional mandate under Articles 15 and 16, along with other provisions.
According to the plea filed by the Bihar government, more than 80 percent of the survey work has already been completed in the state, with less than 10 percent pending in some districts. The government argued that since the survey is near completion and the entire machinery is already deployed at the ground level, there would be no harm in finishing the exercise while awaiting the final adjudication of the dispute.
The state government further highlighted the importance of contemporaneous data, stating that a significant time gap to complete the survey would adversely affect the accuracy and relevance of the exercise. They emphasized the constitutional obligation to collect this data and the potential implications of the stay on the overall process.
The decision by the Supreme Court not to grant a stay on the Patna High Court's order has raised the stakes in this ongoing legal battle. It remains to be seen how the Supreme Court will ultimately rule on this matter, as it examines the nature of the caste-based survey and considers the arguments presented by the Bihar government. The outcome will have far-reaching implications for the future of caste data collection and its role in policymaking and governance in India.
As the case progresses, both proponents and opponents of the caste-based survey eagerly await the final verdict, which will shape the course of action regarding the collection and utilization of caste data in Bihar and potentially influence similar initiatives in other parts of the country.