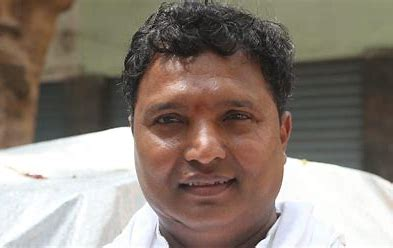 Indian Youth Congress President Srinivas BV has been granted anticipatory bail by the Supreme Court in a sexual harassment case filed against him in Assam. The complaint was lodged by a Congress functionary who had been expelled from the party for anti-party activities. The alleged incident took place during the Congress plenary session in Raipur between February 24 and 26, but the complaint was filed in Assam nearly two months later on April 19.
The Supreme Court bench comprising Justices BR Gavai and Sanjay Karol noted the delay in filing the FIR and directed Srinivas to appear before the investigating officer on May 22. The court ordered his release on anticipatory bail upon furnishing a personal bond of ₹50,000 and one or more sureties. It also issued a notice to the Assam government.
The court questioned the complainant's lawyer, Shailesh Madiyal, about the two-month delay in filing the FIR. Madiyal explained that she had been pursuing her complaint within the party ranks, but the court emphasized that as a lawyer, she should have been aware of her legal rights.
Srinivas BV was represented by senior advocates Abhishek Manu Singhvi and Devadatt Kamat, who presented copies of tweets and media interviews given by the complainant to media channels prior to the registration of the complaint. In those interviews, Srinivas denied any allegations of outraging the modesty of the petitioner. The complainant alleged that Srinivas had heckled her and held her hand.
The Assam police, represented by Additional Solicitor General SV Raju, opposed the grant of anticipatory bail, claiming that Srinivas had refused to appear despite being served summons. The court noted that this refusal may have been due to concerns about reputation and referred to the recent arrest of Congress spokesperson Pawan Khera at the airport. Khera had been released on the orders of the Supreme Court.
Raju also mentioned that Srinivas had declined to cooperate with the probe being conducted by the Criminal Investigation Department (CID) following instructions from the National Commission for Women (NCW).
The bench directed Srinivas to cooperate with the NCW's inquiry and instructed him to appear before the investigation officer as required. The court posted the matter for a hearing on July 10 and clarified that the observations made in the order are solely meant to decide on interim relief and will not carry weight during the trial of the case.
The case against Srinivas BV has attracted significant attention due to his position as the Indian Youth Congress president. The granting of anticipatory bail by the Supreme Court provides temporary relief for Srinivas, allowing him to avoid arrest until the matter is further examined. The court's decision is based on the delay in filing the complaint and the complainant's actions during the intervening period. The case will continue to be closely monitored as it progresses through the legal system.