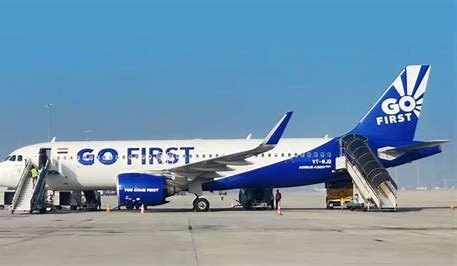 Go First, a dynamic and promising venture, is currently facing the challenge of securing sufficient funds to maintain its status as a going concern.
The airlines had claimed financial losses of up to 10,000 INR on account of issues plaguing its Pratt and Whitney engines resulting in the grounding of 28 out of 54 aircrafts and dues amounting to 11,643 INR to its various creditors.
According to estimates, while India's airfares are 15% below the break-even point, heavily-taxed ATF contributes to the single biggest expenses of carriers, amounting to anywhere between 40-50% of operational expenses. Some Indian States impose provincial taxes of as much as 30% on jet fuel. This also makes shorter flight routes unsustainable for smaller airlines while big carriers like IndiGo offer ultra-cheap fares on routes flown by rivals using their reach to recoup costs on less-competitive legs and tapping economies of scale to lower overheads, notes a Bloomberg analysis. The layers of costs associated with policy and infrastructural incapacity affect the viability of airline which struggle to remain competitive.
The National Company Law Tribunal (NCLT) on Wednesday admitted Go Airlines' plea for voluntary insolvency and granted protection under moratorium from adverse actions by lessors, lenders, DGCA, airports and fuel suppliers. The NCLT has appoint- ed Abhilash Lal from Alvarez & Marsal as the Interim Resolution Professional (IRP) and directed initiation of Corporate Insolvency Resolution Process for the carrier that operates under the Go First brand.
The Importance of Fundraising:
Financial Stability: Fundraising allows Go First to maintain a healthy financial position, covering operational costs, expanding services, and investing in future growth opportunities.
Market Competitiveness: Adequate funds enable Go First to stay competitive in the market, innovate, and deliver exceptional experiences to its customers, fostering customer loyalty.
Scalability: Raising funds facilitates the expansion of Go First's operations, opening up new markets and increasing its customer base, ultimately leading to higher revenue and profitability.