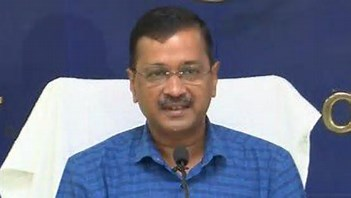 In a significant development, the Arvind Kejriwal-led Delhi government removed Ashish More from the position of Secretary of the Services department. The decision came in the wake of a recent Supreme Court verdict that upheld the Delhi government's control over the posting and transfer of bureaucrats.
The Chief Minister of Delhi, Arvind Kejriwal, issued a warning of a major administrative reshuffle, indicating that this is just the first of many such moves that will take place. Kejriwal has been vocal in his criticism of the central government's interference in the Delhi administration's functioning and has been pushing for greater autonomy for the state government.
The removal of Ashish More, who was considered to be a key bureaucrat in the Services department, is likely to have far-reaching consequences for the functioning of the Delhi government. The Services Department is responsible for the appointment and transfer of bureaucrats in the state government, and More's removal is likely to lead to a significant shake-up in the administration.
The decision to remove More was taken after a meeting of the Delhi cabinet, which was attended by senior ministers and officials. The move is being seen as a sign of the Delhi government's resolve to assert its authority over the bureaucracy and implement its agenda for the state.
Speaking to reporters after the meeting, Arvind Kejriwal said, "The Supreme Court has given us the power to run the government, and we will use that power to ensure that our policies and programs are implemented effectively. This is just the beginning of a major administrative reshuffle, and we will not hesitate to take tough decisions to ensure that the people of Delhi get the governance they deserve."
The removal of Ashish More is likely to trigger a political storm, with the opposition parties accusing the Delhi government of indulging in vendetta politics. However, the Kejriwal government has maintained that the decision was taken in the interest of the people of Delhi and is aimed at improving the administration's efficiency and effectiveness.
CM in the press conference said that
The CM clearly stated in the press conference that "The vigilance will now be with us. Disciplinary proceedings can be initiated against officers who do not work properly," clearly sending a message that there will be strict action against those who obstruct the government's public work.
The coming days are likely to witness further developments in this matter, with the Delhi government expected to make more changes in the bureaucracy. The move is being seen as a significant development in the power struggle between the central government and the state government, and it remains to be seen how the situation will unfold in the days and weeks to come.