Abhishek Pathak- Shivaleeka Oberoi Wedding Date: There are some Bollywood movies that have stuck in people's minds ever since their release. One such film is 'Drishyam 2'. This film of Ajay Devgan remained in a lot of discussion in the year 2022. This film 'Drishyam 2' rocked the box office. Abhishek Pathak, the director of this film, was very much discussed on social media. Meanwhile, now a big news is coming about Abhishek Pathak. After knowing this news related to Abhishek Pathak, the fans are looking very happy. So let's know about which decision of Abhishek Pathak is being discussed a lot in B-Town.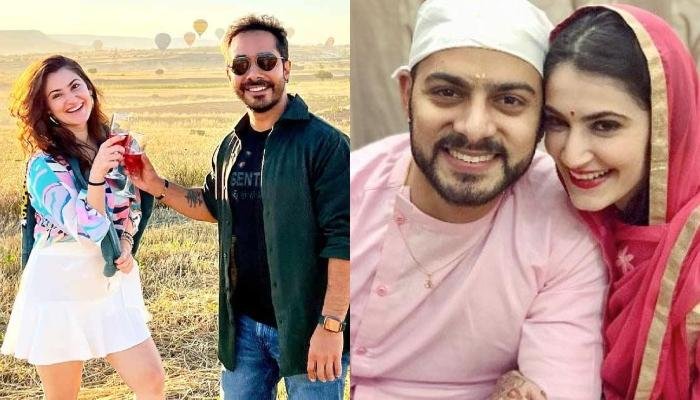 Abhishek Pathak will get married soon
Abhishek Pathak has been in a lot of discussion regarding the news of his marriage. Romantic pictures of Abhishek Pathak and Shivaleeka Oberoi have surfaced a few days ago. After which it was believed that both are going to get married soon. There has been a big disclosure about the date of marriage of these two. According to the report , both these wedding functions will be held in Goa on 8 and 9 February 2023. After the news of their marriage came to the fore, the fans are looking very happy.
When did you get enagaged
Abhishek Pathak, director of the film ' Drishyam 2 ', and Shivaleeka Oberoi got engaged on July 24, 2022. After which their relationship became official. The affair of these two was very much discussed in B-Town. After which the fans were waiting for the marriage of these two. Shivalika Oberoi is a well-known actress of Bollywood. Shivaleeka Oberoi played an important role in the film Khuda Hafiz.