Girish is an ardent follower of Sufism and his performances range from traditional Sufiyana Kalaams of great Sufi poets such as Ameer Khusro, Bulleshah, Sultan Bahu, and Shah Abdul Latif Bhitai, to contemporary Sufi writers like Naaz, Niyaaz, Niyaazi, and Sulemaan. Apart from Sufiyana Kalaams, Girish also performs other forms of music like Ghazal, Thumri, Bhajans- Kirtans, among others.
Throughout his musical career, Girish has participated in several popular music shows such as Saregamapa, Anktakshari, Singer's Show, Ghazal Bahaar, and Indian Idol Season Six. He has also performed in countries like Dubai, Hong Kong, Jakarta, and Sindh, Pakistan.
Most recently, Girish performed at the prestigious Heritage Festival in New Delhi, which is one of India's most renowned music festivals.
In this article, we will explore Girish's background and his connection to Sufi music.
Sufi: Girish's love for Sufi music is rooted in his deep belief in Sufism: love, peace, and spiritual enlightenment. Sufism emphasizes the importance of connecting with the divine through music, poetry, and dance, and Girish has fully embraced this philosophy in his own life and music.
Sufi Singer: As a Sufi singer, Girish is known for his powerful and emotive performances that connect with the audience on a deep spiritual level. He brings a unique blend of Indian classical music, contemporary sounds, and Sufi lyrics and poetry to his performances, creating a mystical and ecstatic atmosphere.
Sufi Music: Girish's love for Sufi music is evident in the care and attention he gives to each performance. He carefully selects the Sufi lyrics and poetry that he sings, choosing pieces that will resonate with the audience and help them connect with the divine.
Sufi Lyrics: The lyrics of Sufi music are rich in spiritual imagery and mystical themes, and Girish brings these to life through his powerful voice and emotional performances. Whether he is singing traditional Sufi Kalaams or contemporary pieces, Girish brings a deep understanding and appreciation for the genre to each performance.
Sufi Poetry: Sufi poetry is an integral part of the Sufi tradition, and Girish incorporates this into his performances. Whether he is singing the works of traditional Sufi poets like Amir Khusro or contemporary writers, Girish brings a unique perspective and sensitivity to each piece.
Indian Classical Music: Girish's training in Indian classical music has shaped his style and approach to Sufi music. He brings the rich harmonies and intricate melodies of Indian classical music to his performances, creating a unique and captivating sound that is both traditional and contemporary.
Contemporary Music: Girish is also deeply influenced by contemporary music and incorporates elements of this into his performances. He is always exploring new sounds and styles, bringing fresh and innovative approaches to his Sufi music.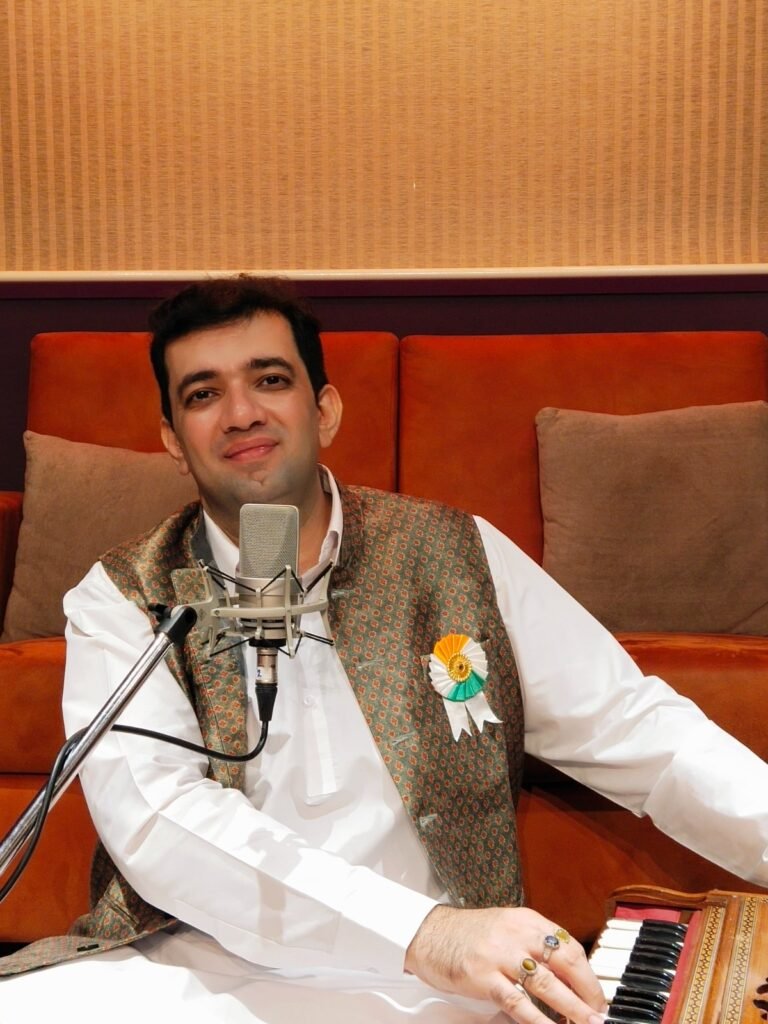 Sufi?
A Sufi is someone who does live in the materialistic world but is far from getting attached with the same.
Rather a Sufi is completely detached and yet at the same time has love for all mankind and all living being in general.
As said the great Sufi Saint
Hazrat Bedam Shah Warsi
"Yahan hona na hona hai,
na hona ain hona hai,
Jisse hona ho kuch
Khak-e-dar-e-janana hojaye.
What is Sufi Poetry?
Sufi lyrics, Sufi poetry is the one which connects the seeker with the Master and then eventually with the highest Suprem Being i.e. HIM
What is Sufi Music ?
Sufi music per say is not limited to any genre.
In fact the beauty of Sufi music is that the lyrics can be rendered in any musical form, format and style provided it's justifying the lyrics and conveying the soul of the same.
Who is a Sufi Singer ?
The one who sings out of pure heart, emotions and love for his MASTER is singing Sufi or can be referred to as Sufi Singer because it is only & only THE TRUE MASTER who can connect him with HIM.
A Sufi quote on the same:
"Dar-e-Karim se kis ko kya nahi milta,
bin vasile lekin Khuda nahi milta"
All the above leads to the mystical ecstasy which finally leads to TRANS.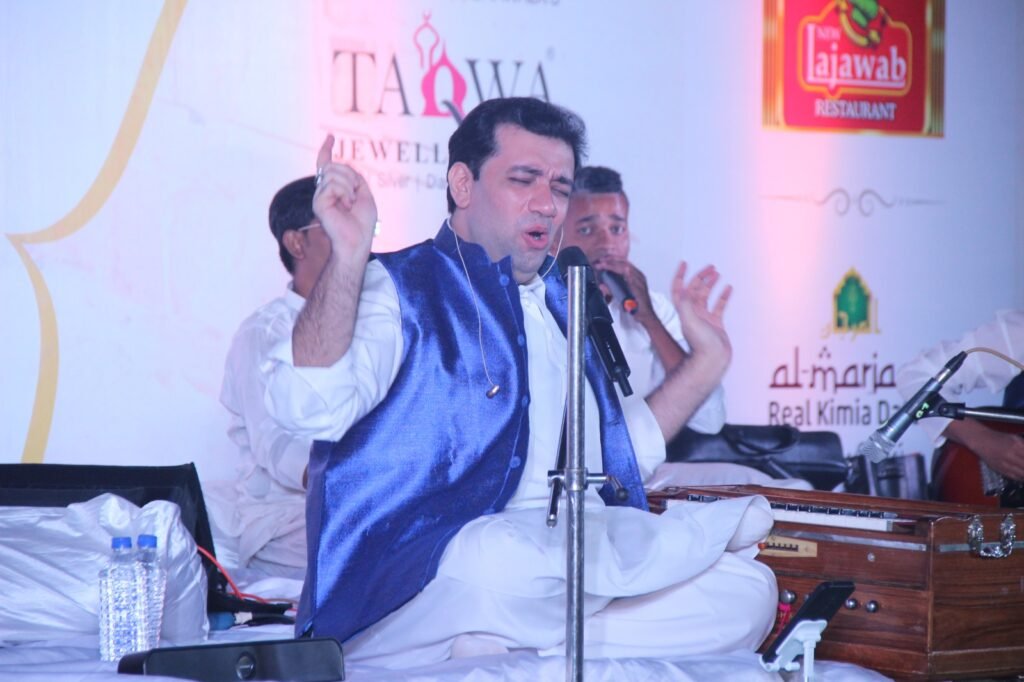 About Girish Sadhwani:
Mumbai based Sufi Singer
Girish is a follower disciple of Sufi Saint
Hazrat Sufi Jalaluddin Baasafaa Aasvi.
Girish has trained with Late. Pt. Askaran Sharma and his son Pt. Anand Sharma.
Girish has also trained with Ms. Samantha Noela for contemporary western vocals and is currently training under Vidhushi Smt. Shampa Pakrashi.
One of Girish's greatest strengths as a performer is his ability to connect with the audience. His powerful and emotive performances allow him to create an intimate connection with the audience, helping them to connect with the divine through the power of Sufi music.
All the above leads to a Sufi Mystical Ecstasy: Girish's music is more than just entertainment, it is a journey into the mystical realm of Sufism. His performances have been known to create a state of Sufi Mystical Ecstasy, where the audience is transported to a higher state of consciousness through the power of music, poetry, and dance.
Girish Sadhwani is a true master of Sufi music, and his performances are a testament to his love for the genre and his dedication to the art. Whether he is performing traditional Sufi Kalaams or contemporary pieces, Girish's music has the power to connect with the audience on a deep spiritual level, creating a Sufi Mystical Ecstasy that will be remembered for years to come.