On Thursday, Pakistan's Supreme Court issued a directive ordering the National Accountability Bureau (NAB) to produce former Prime Minister Imran Khan within an hour, as the court found that the agency had committed "contempt of court" by arresting him without permission from the court's registrar. The court's three-member bench, including Chief Justice of Pakistan Umar Ata Bandial, Justice Muhammad Ali Mazhar, and Justice Athar Minallah, had heard Khan's plea against his arrest in the Al-Qadir Trust case on Tuesday.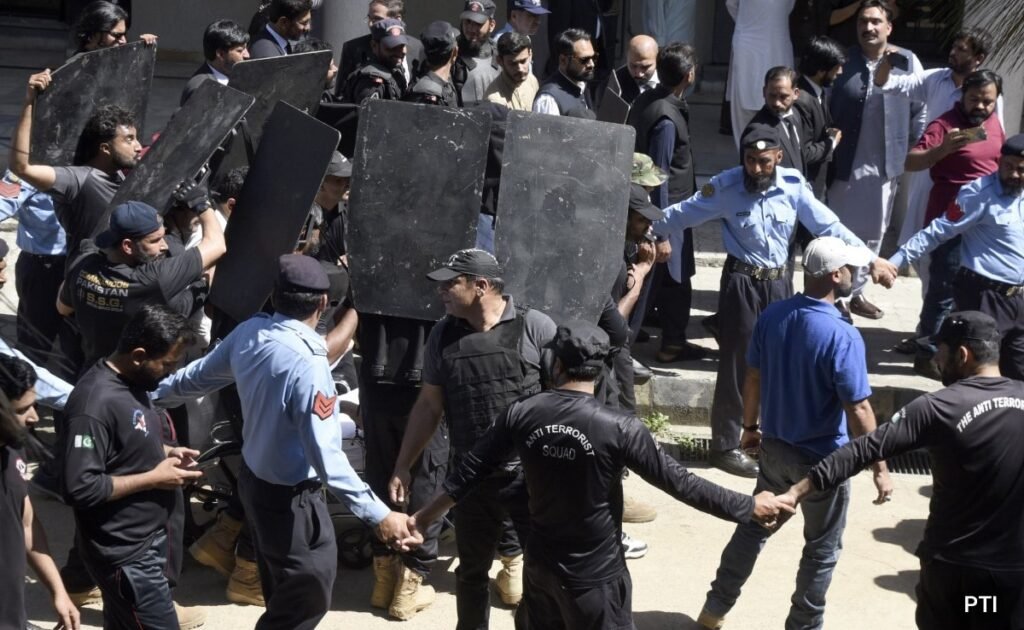 The bench expressed its anger over the way Khan, who is also the chairman of Pakistan Tehreek-e-Insaf, was arrested from the premises of the Islamabad High Court where he had come from Lahore for a case. The chief justice was quoted by the Dawn newspaper as saying, "What dignity remains of the court if 90 people entered its premises? How can any individual be arrested from court premises?" He also added that the NAB had committed "contempt of court" by not taking permission from the court's registrar before the arrest and by subjecting court staffers to abuse.
The bench also pointed out that action has been taken in the past against lawyers for vandalism inside the court, and that if an individual has surrendered to the court, then there is no reason to arrest them. The court's directive ordered the NAB to produce Khan by 4:30 pm (local time) when the court would reconvene.
The Al-Qadir Trust case is just one of several ongoing investigations against Khan, who served as the Prime Minister of Pakistan from 2018 to 2021. Khan has repeatedly denied any wrongdoing and has accused the NAB of carrying out a politically motivated campaign against him and his party.
This incident has raised concerns about the role of the NAB in Pakistan's justice system and its perceived lack of independence from the ruling government. The NAB was established in 1999 to investigate and prosecute cases of corruption and has been accused of being used as a tool for political witch hunts against opposition leaders.
The Supreme Court's directive in this case is seen as a significant step in curbing the NAB's power and ensuring that its investigations and prosecutions are conducted in accordance with the law and with respect for the judiciary. It is also a reminder that no one is above the law, and that even those in positions of power must be held accountable for their actions.
In conclusion, the directive issued by Pakistan's Supreme Court ordering the NAB to produce Imran Khan within an hour highlights the importance of upholding the rule of law and ensuring that all individuals, regardless of their status, are held accountable for their actions. This incident serves as a reminder of the need for an independent and impartial justice system in Pakistan, which can investigate and prosecute cases of corruption without fear or favor.