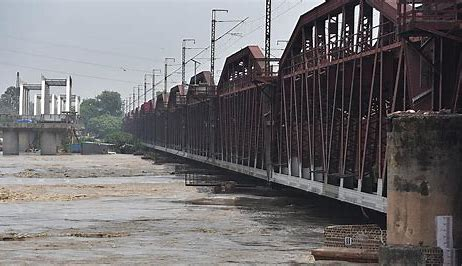 After a wait of 25 years, the Old Yamuna Bridge in Delhi is finally set to be replaced. The project, which has faced multiple obstacles over the years, is now nearing completion and is expected to bring a major relief to the commuters
The new bridge will be finished soon as the foundation work, which was an obstacle to the project, has now been completed.
The old bridge lies close to Old Delhi Railway station and joins Shahdara and Old Delhi Railway station via rail and road link.
The Chief Public Relation Officer of Northern Railways. Deepak Kumar said "There were a number of issues including the issue related to the Archeological Survey of India and also some foundations but it has all been sorted out now and it will be completed very soon. This will help us maintain the smooth rail traffic over Yamuna River,"
The Old Yamuna Bridge is one of the most important bridges in Delhi, connecting the city with the neighboring states of Uttar Pradesh and Haryana. The bridge was built in 1866 and has been in service for over 150 years. However, due to its age and heavy traffic, the bridge has become a major bottleneck for commuters, leading to long traffic jams and delays.
The replacement project was first sanctioned in 1998, but it faced numerous hurdles over the years. The biggest challenge was the acquisition of land for the new bridge. The project required the acquisition of land from multiple government agencies, including the Indian Railways, Delhi Development Authority, and the Delhi Jal Board, among others. This led to a long and complex process of negotiations, which delayed the project by several years.Finally, in 2015, the land acquisition process was completed, for the construction of the new bridge but now finally the bridge can be built . its a new innovation.