In a tragic incident, at least 22 people lost their lives in a boat accident that occurred in Kerala on Friday evening. The accident happened near the popular tourist destination of Fort Kochi in Ernakulam district.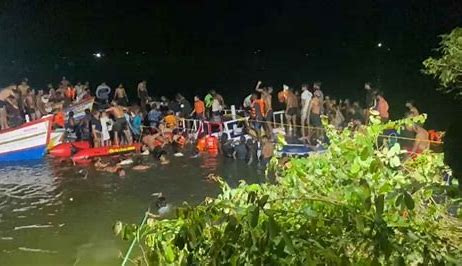 According to reports, the boat was carrying around 40 passengers who were returning from a trip to a nearby island. The boat reportedly hit a fishing vessel before overturning and sinking in the backwaters.
Rescue operations were immediately launched by the local authorities and the Coast Guard. While some passengers were able to swim to safety, others were trapped inside the capsized boat. It took several hours for the rescue team to retrieve all the bodies from the water.
The cause of the accident is not yet clear, and an investigation has been launched. The local authorities have also announced compensation for the families of the victims.
Kerala Chief Minister Pinarayi Vijayan expressed his condolences and announced a judicial probe into the incident. "The boat tragedy in the backwaters of Kerala is very unfortunate. Rescue operations are still going on. The government will provide all necessary assistance to the affected people. We have also ordered a judicial probe into the incident," he tweeted.
Boat accidents are not uncommon in Kerala, a state known for its backwaters and houseboat tourism. However, this incident has once again highlighted the need for stricter safety measures and regulations to be put in place to prevent such tragedies in the future.