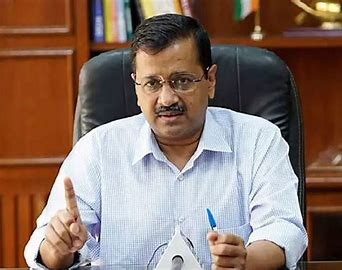 In a recent development, Delhi Chief Minister Arvind Kejriwal had a telephone conversation with Manipur Chief Minister N. Biren Singh to discuss the ongoing violence in the state.
According to sources, Kejriwal expressed concern over the deteriorating law and order situation in Manipur and urged the state government to take immediate steps to restore peace and order. He also assured Singh of the Delhi government's support in any way possible.
HELPING HAND DURING THE MANIPUR VIOLENCE
The conversation comes in the wake of several incidents of violence in Manipur, including clashes between various communities and attacks on security personnel. The situation has been tense in the state for the past few weeks, and there have been calls for immediate intervention by the central and state governments.
Kejriwal's call to Singh is being seen as a step towards building bridges between the two states and addressing the concerns of the people of Manipur. It is also being seen as a signal of the growing importance of regional cooperation and the need for states to work together towards common goals.
Both Kejriwal and Singh have emphasized the importance of maintaining peace and harmony in the state and have pledged to work together towards achieving this goal. They have also agreed to continue their dialogue and explore further avenues of cooperation between Delhi and Manipur.
The conversation between the two chief ministers has been widely welcomed by various sections of society, and there is a growing sense of optimism that the situation in Manipur will improve in the coming days. It remains to be seen how the state government responds to the concerns raised by Kejriwal and whether it takes concrete steps towards restoring peace and order in the state.