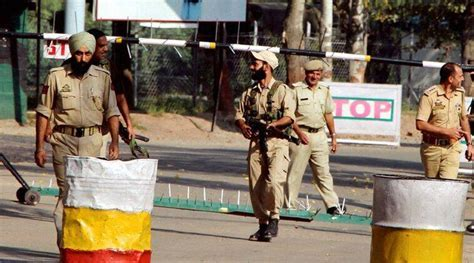 In a recent incident at the Uri sector, the Indian Army foiled an infiltration attempt by a group of terrorists supported by the Pakistan Army. The incident took place on Saturday, and the Indian Army is currently conducting a search operation to find any recoveries.A search operation into the matter is underway to find recoveries, if any. In an exchange of fire between the terrorists and the Tactical Processing System, one of the Junior Commissioned Officers (JCO) received minor bullet injuries on his hand and calf. He was evacuated.
After the firing, the Pakistan Army tried to fly a Quadcopter over the site of the incident but, it quickly withdrew after being fired at. The involvement of the Quadcopter brings out the complicity between the terrorists and the Pakistan Army in terms of providing due assistance during such acts of infiltration.
Earlier in April, a Pakistani intruder was killed and two others were arrested after the Army foiled an infiltration bid along LoC in Poonch, PTI reported. Jammu-based defence spokesperson Lieutenant Colonel Devender Anand while confirming the incident said, "Around midnight, the group crossed the LoC and started infiltrating into the Indian side. The troops continuously observed the movement of the infiltrating group. At approx 0200 hours (2 am) as the group approached the fence, the alert troops challenged the infiltrators. The intruders started to run away but they were engaged by fire, in which one intruder was shot dead, while the other two managed to run into the jungle."
The Indian Army launched a search operation shortly after the incident, and one of the intruders was nabbed in a wounded condition, and the third one was apprehended later.
The Army officials recovered three bags with fourteen packets of narcotics weighing around 17 kg, notes of Pakistan currency, some documents, and eatables.