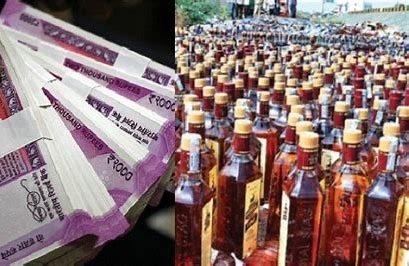 In a shocking incident, it has been reported that a state Public Sector Undertaking (PSU) in Chhattisgarh has illegally sold a huge quantity of liquor worth Rs 2000. The PSU, which is responsible for the distribution of liquor in the state, is said to have sold the liquor without proper authorization, leading to widespread outrage among the public.
Probing the liquor scam, the Enforcement Directorate has alleged that Chhattisgarh's state-owned marketing company did not record in its books supply of 40 lakh cases of country liquor by distillers and sold these through its own vends to the common public at a price of Rs 3,880 per case without earning any revenue to the exchequer.
Chhattisgarh State Marketing Corporation Ltd (CSMCL) between April 2019 and June 2022, was allegedly supplied over 40 lakh cases of country liquor by the distillers.
They had fake CSMCL stickers and were through CSMCL outlets but we're not recorded in the books