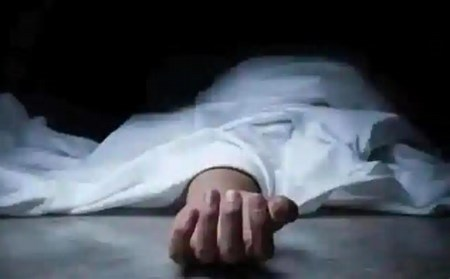 An 18-year-old student of Class 12 from Sonepat, Haryana, died by suicide on Friday evening after failing to clear the accountancy paper in the CBSE board exams. The incident has raised concerns about the intense pressure and stress that students face during the board exams.
The Central Board of Secondary Education (CBSE) had declared the Class 10 and 12 results on Friday. However, for this student, the result was devastating as she could not clear the accountancy paper. The news of her death sent shock waves through the school and the local community.
The girl's mother said she locked herself in her room after the results were announced. "She was tense as her exam did not go well. There's a shortage of teachers at the government school where she studied in Rai. We tried to console her but she was upset and wanted to be left alone," the parent said.
Kundli station house officer Bijender Singh said the body was handed over to the family after post-mortem. "A team of the forensic science laboratory has collected evidence and its report is awaited. A case has been registered under Section 174 of the CrPC," he said.
According to sources, the student was a bright and diligent student, who had worked hard throughout the year to prepare for the board exams. However, despite her best efforts, she could not clear the accountancy paper, which led to extreme distress and despair.
The incident has once again highlighted the need for better mental health support for students during the board exams. Experts suggest that students should be provided with emotional support and counselling during these stressful times. Parents and teachers should also be vigilant for signs of stress and anxiety in students and take appropriate steps to address them.
The Board has also emphasised the need for students to prioritise their mental and emotional well-being over academic achievements.
In conclusion, this tragic incident serves as a reminder of the intense pressure that students face during board exams and the need for better mental health support. It is imperative that we take concrete steps to address this issue and ensure that students receive the necessary support to cope with stress and anxiety during these critical times.