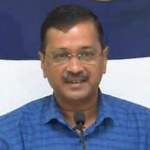 In a significant move towards women empowerment and safety, the Municipal Corporation of Delhi (MCD) has announced plans to create 250 'pink parks' where men won't be allowed entry. These parks will be exclusively for women and will offer a comfortable horticultural space for them.Work has begun on identifying locations for establishing women-only 'pink parks' in all MCD wards, Delhi Deputy Mayor Aaley Mohammad Iqbal has said.
The idea is to give a "more comfortable space" to women in the city, besides providing several amenities, he said.
My idea found resonance with the Chief Minister and later, in a meeting of the civic body's Horticulture department, I proposed that each ward should have at least one such park," Mr Iqbal said.
"Many councillors have been told to look for locations in their wards already. This initiative is to provide better and safer places for women in public parks and I am hopeful that even councillors from other parties will cooperate in achieving this vision," he told Press Trust of India.
"Recently, in a meeting with Chief Minister Arvind Kejriwal, I cited the example of a 'pink park' in my ward (Chandni Mahal) in old Delhi and suggested that such parks can be set up in all wards.
These 'pink parks' will have toilets, CCTV cameras, gym facilities and graffiti on the walls to offer the women a comfortable horticultural space.
A 'pink park' sounds very good but we, as a civic body, cannot just restrict access to a large segment of the male population, which include elderly people too, who may not agree to a public park being restricted to be used by people of just one gender," said a senior MCD Official
"We will work on it as and when we get a request from an area councillor. If there is a demand from the residents and the councillors who represent them make a proposal for such women-only parks, we will take it forward," the official said.
The MCD has about 15,000 parks under its jurisdiction. It also maintains some historic parks such as Subhas Park (set up over a century ago as Edward Park and renamed after Independence), Roshanara Bagh, Qudsiya Bagh, and several small parks in residential neighbourhoods Many parks and horticultural spaces in the city are also under the jurisdiction of the Delhi Development Authority, the city government's Public Works department and the Central Public Works Department.
The concept of parks meant only for women is not new to Delhi as Zenana Park and Parda Bagh existed from the colonial era.
"Parda Bagh is a historic park in the Daryaganj area and we will also work on the betterment of our historic parks too," Iqbal said.