Allu Arjun blasted the teaser and poster of 'Pushpa 2' before his birthday. The fans of the actor got excited after seeing the first glimpse of him in the second installment of Pushpa. Whoever saw Allu Arjun in this form for the first time, he kept watching. Seeing a big bindi on the forehead along with the sari and a garland of lemon instead of the head around the neck, people shuddered.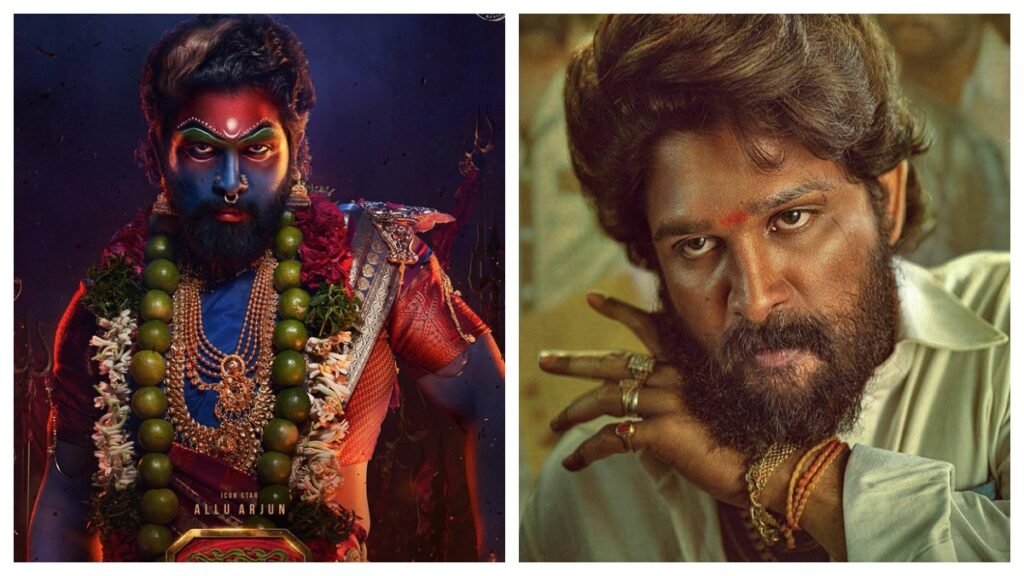 After all, what is the truth of Allu Arjun's look?
There was an uproar on social media and people started asking who Allu Arjun has impersonated… Is it Kaali Maa? Or is there some other story behind it. Some people liked this look of Allu Arjun, while some called it creepy. After a little investigation, the truth also came in front of us.
The strings are attached to Gangamma Talli Jatara
So let us decode Allu Arjun's look in Pushpa 2. This form of him is being seen in many ways. Some say that the look looks like he is being dressed as a woman to participate in Tirupati's popular folk ritual Gangamma Talli Jatara. Let us tell you that this festival is celebrated every year for a week around May.
Heavy Action scene shot
According to a report in India Today, during the last day of the festival, men dress up as women and appear as Gangamma. Who is known to destroy evils. It is also being told that Sukumar, the director of Pushpa, has taken this festival as a backdrop to develop a heavy action sequence that will leave people enthralled.
Release date has not been announced
Amidst all these reports, the film will hit the theaters in late 2023 or early 2024. The work on the film is still going on and Rashmika and Fahadh Faasil are playing their roles. Sukumar has written its story as well as handled the direction of the film.