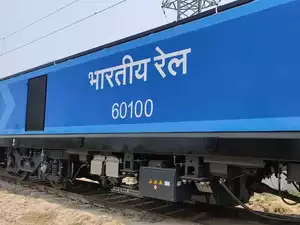 The Indian Railways has announced plans to offer Agniveers a 15 per cent cumulative reservation in non-gazetted posts across various departments. This new policy also includes age relaxation and exemption from fitness tests during direct recruitment. The Railway Protection Force (RPF) may also be included in this reservation policy, according to sources.
Age relaxation with five years for the first batch and three for subsequent ones, in addition to the age limit for various communities for Level 1, Level 2, and higher positions.
The Railway Board has requested general managers to allow these recruitment relaxations and/or facilities to Agniveer candidates who complete four-year services in the forces. The relaxation applies to non-gazetted positions above Pay Levels 1 and 2.
Last year, the Centre introduced the Agnipath recruitment plan, where 25 per cent of the recruits would be absorbed into the forces upon completion of four years.
Equal opportunity for specific groups such as women, veterans, transgenders, and people with disabilities, regardless of hierarchy, is known as horizontal reservation.
Several ministries, states, and industry groups also provide job options to ex-Agniveers through similar reservation programmes.
Agniveers who have finished their service can apply with proof against Railway Recruiting Agencies' Centralised Employment Notifications for non-gazetted pay grade staff recruitment.
Agniveers who have completed their four years tenure will be charged Rs 250 for applying for open market recruitment by Railways recruiting agencies, and those who appear in the written exam will be refunded the fee.
Level 1 exam selects assistants for the Railways, while Level 2 and above includes other posts such as junior clerk-cum-typist, station managers, and junior engineers