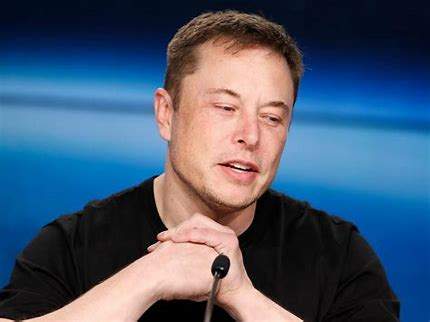 Car maker seeks to deepen ties with Indian government amid plans for local sourcing
In a move that marks a significant shift in its business strategy, electric vehicle (EV) manufacturer Tesla Inc. is sending a team of senior executives to India this week to explore opportunities for strengthening its supply chain in the country. The visit comes as Tesla aims to diversify its operations beyond China, which has been its primary manufacturing hub for several years. According to sources familiar with the matter, the Tesla executives are scheduled to meet with government representatives, including officials from the office of Prime Minister Narendra Modi, to discuss the possibility of local sourcing of components for Tesla's models.
While Tesla has faced obstacles in entering the Indian market, the planned visit signals a potential thaw in the relationship between the American automaker and the Indian government. Elon Musk, Tesla's CEO, has previously criticised India's high import taxes and electric-vehicle policies, while India has advised Tesla against selling cars in the country that are manufactured in China, with whom India has had political tensions and a long-standing border dispute.
By exploring local sourcing in India, Tesla hopes to win the favour of Prime Minister Modi, who is striving to position India as a global manufacturing hub. This move aligns with Modi's vision of fostering domestic manufacturing capabilities and reducing dependence on imports. Currently, India's government has been cautious in its approach to Tesla, requesting the company to refrain from selling vehicles assembled at its Shanghai factory. However, with Tesla considering sourcing more components from India, the company aims to demonstrate its commitment to investing in the country's growth and potentially overcome existing barriers.
While Tesla has encountered challenges breaking into the Indian market, some of its global competitors, including Mercedes-Benz AG, have successfully established local assembly operations in the country. These companies are betting on the increasing demand for electric vehicles in India, which boasts the world's largest population and a rapidly growing automobile market.
The potential for Tesla to deepen its ties with India holds significant implications for the EV industry as a whole. India's transition towards electric mobility is gaining momentum, with the government implementing various policies and incentives to promote the adoption of EVs. Collaborations between Tesla and Indian suppliers could bolster the country's EV ecosystem, bringing advanced technologies, employment opportunities, and a boost to the local economy.
The outcome of the meetings between Tesla's executives and Indian government representatives remains uncertain. However, should Tesla successfully forge stronger ties in India, it would not only open up a new market for the company but also contribute to India's ambitious plans for a sustainable and electrified future.
As Tesla continues its efforts to expand globally, the company's willingness to engage with India presents a promising opportunity for both parties to establish a mutually beneficial partnership. With the potential for localized production, Tesla could enhance its presence in one of the world's fastest-growing economies, while India could leverage Tesla's expertise and technological advancements to accelerate its transition to clean transportation.
Only time will tell whether Tesla's visit to India will pave the way for a fruitful collaboration and propel the electric vehicle revolution in the country.