There has been a mismanagement of the economy by the United Progressive Alliance government during the global financial crisis of 2008. The COVID-19 pandemic has drawn a contrast with the government's debt management.
There has been a lot of debate regarding the post-pandemic economy in India. India became fragile because of policy paralysis in 1991, when the country had two weeks of foreign exchange reserves left, when the double-digit inflation during 10 years of the UPA-1 and particularly UPA-2, middlemen all over in coal and 2G scam.
Due to the global financial crisis,3.1% was the GDP growth in 2008-09. It went to 6.6%in the pandemic period. Despite the supply-side disruptions, the Indian economy had to contract with its intensity and scope. There was a loss of Rs. 2.12 lakh crore in 2008-09 and Rs.9.57 lakh crore in 2020-21.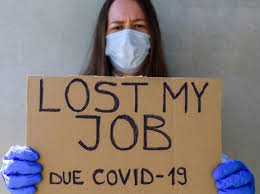 India recorded a 0.9% surplus in 2020-21, while forex reserves have risen to a level from $250 billion to nearly $650 billion.FDI inflows were 8.3 billion and currently, it is 80.3 billion dollars.

The RBI's manifestation prognosis for growth is its forecast for GDP expansion in 2022-23-a markedly lower by 7.8% when compared to with 8.0%-8.5% projection made in the Economic Survey. With the contact-intensive components of the services sector and private investment also becalmed, the central bank expects growth in the next fiscal to sharply tail off over the year.