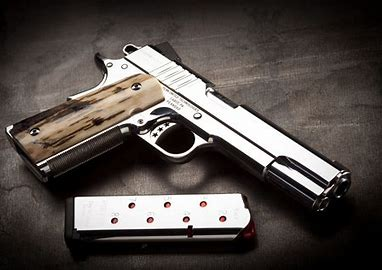 In a devastating incident that has left the nation in shock, a 23-minute video confession of the killer was retrieved by the police in the Noida University murder case. Anuj Singh, moments before ending his own life, detailed the reasons behind his actions, citing a failed relationship, past traumas, and an alleged affair of his ex-girlfriend, Sneha Chaurasia. The video, recovered from Anuj Singh's Gmail account, sheds light on the circumstances that led to the tragic event that unfolded within the university campus.
According to the authorities, CCTV footage revealed that Anuj Singh and Sneha Chaurasia had engaged in a conversation and embraced each other outside the dining hall of the university just before the incident took place. It was at this moment that Anuj Singh drew a country-made pistol and fatally shot Sneha Chaurasia. The recovered video confession provides insights into the motivations that drove Anuj Singh to commit such a heinous act.
In the chilling video, Anuj Singh confesses to his troubled state of mind, attributing it to a failed relationship with Sneha Chaurasia, past mental traumas, and a prolonged illness. He claims to have been diagnosed with brain cancer, further exacerbating his emotional turmoil. Anuj Singh alleges that his world was shattered when Sneha Chaurasia ended their relationship, citing her depression as the reason, only to discover that she had started dating someone else.
Anuj Singh, a former national-level player, recalls how Sneha Chaurasia entered his life when he joined college, acknowledging the significant impact she had on him. However, he expresses feelings of betrayal and states that she must bear the consequences for her actions. "Sneha has to pay the price for this," Anuj Singh can be heard saying in the video, indicating his premeditation and determination to exact revenge.
This tragic incident has sparked a nationwide discussion about mental health, the importance of support systems, and the need for increased awareness and resources for individuals dealing with emotional distress. It serves as a poignant reminder of the consequences that can arise from unresolved personal issues and the urgency to address mental health concerns within society.
Law enforcement agencies are conducting a thorough investigation into the events leading up to the murder-suicide and the authenticity of the claims made by Anuj Singh in the video. They are also working to provide support to the families affected by this tragedy, offering counseling and assistance during this difficult time.
The Noida University murder-suicide has sent shockwaves throughout the country, prompting a collective call for compassion, understanding, and the provision of mental health resources. It serves as a solemn reminder of the significance of identifying and addressing emotional distress, ensuring that individuals in need receive the support and care required to prevent such devastating outcomes in the future.