Do you know how much was the train fare from Pakistan to India after independence in 1947? Nowadays a train ticket, which is of 1947, is becoming very viral on social media. This ticket for a total of 9 people was bought for 36 rupees 9 annas.
Do you know what was the price of a train ticket in 1947 when the country became independent?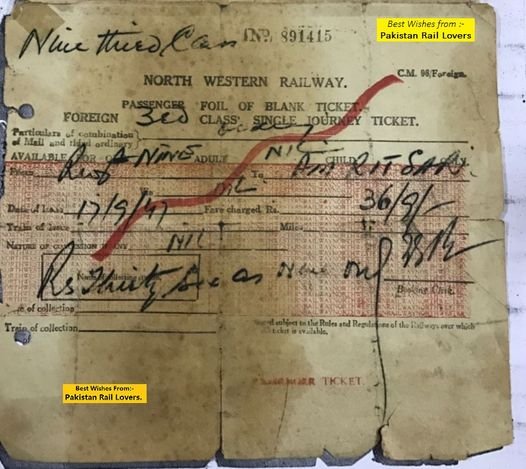 A train ticket of 1947 era is going viral. This ticket is for coming to India from Pakistan, which was issued after independence i.e. on 17 September 1947. A total of 9 people traveled from Rawalpindi in Pakistan to Amritsar in India on this ticket and for this they paid only Rs 36. From this, the fare per person became about 4 rupees. In today's time, even one kg of milk is not available for 36 rupees, but at that time 9 people had come to India from Pakistan in such a small amount.
This historical rail ticket has been shared on the social media platform Facebook with the ID named Pakistan Rail Lovers and the caption reads, 'After independence, on 17 September 1947, trains issued for 9 people to travel from Rawalpindi to Amritsar. A picture of a ticket, which costs Rs 36 and 9 annas. Perhaps a family migrated to India.
Thousands of people have liked this post and are also giving different reactions. One user has written, 'Whoever has preserved this ticket, it is as if he has preserved a very valuable heritage', while another user has written, 'This is a very rare ticket. It is a big thing to keep it till now. This is to be kept in the museum so that everyone can see this heritage.