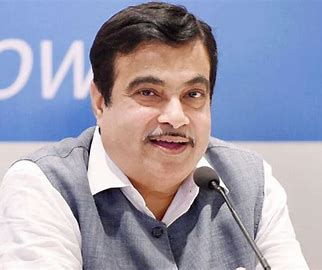 In a concerning incident, an unidentified individual made a threatening call to the landline number of Union Minister Nitin Gadkari's official residence on Motilal Nehru Road in Delhi, as confirmed by the police. The call, received by one of Mr. Gadkari's staff members on Monday night, has raised security concerns for the minister.
According to a senior police officer, the caller spoke in Hindi and expressed the intention to speak to the minister and issue threats. The caller abruptly disconnected the call after stating, "Mujhe Mantri Ji se baat karni hai, unhe threaten karna hai" (I want to talk to the minister and want to threaten him).
Authorities have taken this threat seriously and are actively investigating the matter. Delhi Police have initiated a high-level inquiry into the incident to identify the person responsible for making the call. The police have not disclosed further details about the investigation or any potential leads that they may be pursuing.
Nitin Gadkari, a prominent leader of the Bharatiya Janata Party (BJP) and the current Union Minister for Road Transport and Highways, is known for his significant contributions to infrastructure development in the country. As a key member of the Indian government, Gadkari plays a vital role in shaping and implementing policies that impact the nation's progress.
Given the seriousness of the threat call, security measures at Mr. Gadkari's official residence and other relevant locations are being reviewed and enhanced. The safety of government officials, particularly those holding significant portfolios, remains a top priority for law enforcement agencies.
This incident underscores the importance of ensuring the security of public figures and the need for robust measures to safeguard them from potential threats. The authorities will undoubtedly take all necessary steps to protect Nitin Gadkari and thoroughly investigate the matter to bring the culprits to justice.
Threats against political leaders are not uncommon in India, and they require immediate attention to prevent any untoward incidents. The government, in coordination with law enforcement agencies, is committed to maintaining the safety and security of all public servants and taking stringent action against those who engage in such activities.
As the investigation unfolds, the police are expected to utilise all available resources to track down the caller and determine the motive behind the threat. Additionally, security personnel will likely increase vigilance around Mr. Gadkari and provide him with necessary protection until the situation is resolved.
While it is a matter of concern that such incidents occur, it is essential to ensure that the functioning of the government remains unaffected and that public officials can carry out their duties without fear or hindrance.
The concerned authorities are monitoring the situation closely, and updates will be provided as the investigation progresses.