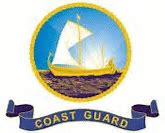 Male, Maldives – The recent inauguration of a new coast guard harbour in the Maldives marks another significant milestone in the longstanding partnership between the Maldives and India.
The new harbour, which was inaugurated by Maldives President Ibrahim Mohamed Solih and Indian External Affairs Minister Dr. S. Jaishankar, is located in the Uthuru Thilafalhu area, just a short distance from the capital city of Male. The project, which was funded by India, includes a 1,000-metre-long jetty and other necessary facilities for the coast guard.
Speaking at the inauguration ceremony, President Solih expressed his gratitude to the Indian government for its continued support and assistance in various development projects in the Maldives. He highlighted the importance of the new coast guard harbour in safeguarding the country's maritime security and preventing illegal activities such as piracy, smuggling, and drug trafficking.
External Affairs Minister Dr. Jaishankar, in his remarks, emphasized the strategic significance of the Maldives in the Indian Ocean region and India's commitment to supporting the Maldives in maintaining its sovereignty and security. He also stressed the importance of the Maldives-India partnership in the context of the changing global order.
The new coast guard harbour project is just one of several joint initiatives between the Maldives and India in recent years. India has provided significant assistance in the areas of infrastructure development, healthcare, and education in the Maldives, and the two countries have also collaborated on issues such as climate change and counterterrorism.
The Maldives-India partnership has been strengthened in recent years under the leadership of President Solih and Indian Prime Minister Narendra Modi. Both leaders have emphasized the importance of the relationship and the need to deepen ties between the two countries.
The inauguration of the new coast guard harbour is a clear demonstration of the close and enduring partnership between the Maldives and India. As the two countries continue to work together on various initiatives, the future of this partnership looks bright and promising.