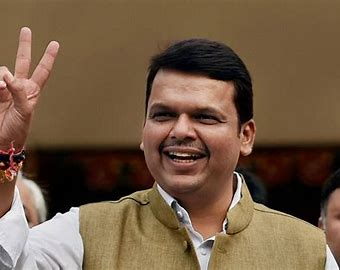 In the aftermath of the recent clashes between members of two communities in Akola City, Maharashtra, Deputy Chief Minister Devendra Fadnavis has pledged to ensure stability and take action against those seeking to disrupt peace in the state. The Deputy Chief Minister made these remarks during a press conference held in Pune, emphasizing the government's commitment to exposing and penalising those instigating violence.
The tensions in Akola escalated on Saturday night following a social media post, which led to clashes between individuals from different communities. Tragically, one person lost their life in the violence, and eight others, including two policemen, sustained injuries. The incident has raised concerns about communal harmony and public safety in the region.
Addressing the press, Deputy Chief Minister Devendra Fadnavis expressed his deep condolences to the family of the deceased and wished a swift recovery to those injured. He condemned the violence and stressed that the government would not allow any individual or organisation to destabilise the state.
"There are some organisations and people who want the state to be unstable, but the government will teach them a lesson," stated Mr. Fadnavis. He assured the public that the instigators of the riots would be identified and exposed, and the government would take appropriate action to prevent such incidents from occurring in the future.
Maharashtra has a history of communal tensions, and the state government has been actively working to promote harmony and maintain law and order. Deputy Chief Minister Fadnavis reiterated the government's commitment to safeguarding the interests of all communities and ensuring that justice prevails.
In response to the Akola clashes, additional security measures have been implemented in the affected areas to maintain peace and prevent any further escalation. Police personnel have been deployed to maintain a visible presence and to swiftly address any emerging issues. The authorities are also closely monitoring social media platforms to identify and take action against those spreading misinformation or inciting violence.
The state government has appealed to the public to remain calm and not be swayed by rumours or provocative messages. They have urged citizens to report any suspicious activities or individuals to the authorities promptly. Community leaders and influential figures have also been approached to encourage dialogue, understanding, and peaceful coexistence among different groups.
As investigations into the Akola violence continue, the government is determined to ensure that justice is served and that those responsible are held accountable. Additionally, efforts are underway to enhance community engagement and promote mutual respect, tolerance, and inclusivity in society.
In these challenging times, the Deputy Chief Minister's message of maintaining stability and upholding the rule of law in Maharashtra provides reassurance to the citizens. It is hoped that the government's swift actions, in conjunction with the cooperation of the public, will help restore peace and harmony in the affected areas and prevent any recurrence of such incidents in the future.