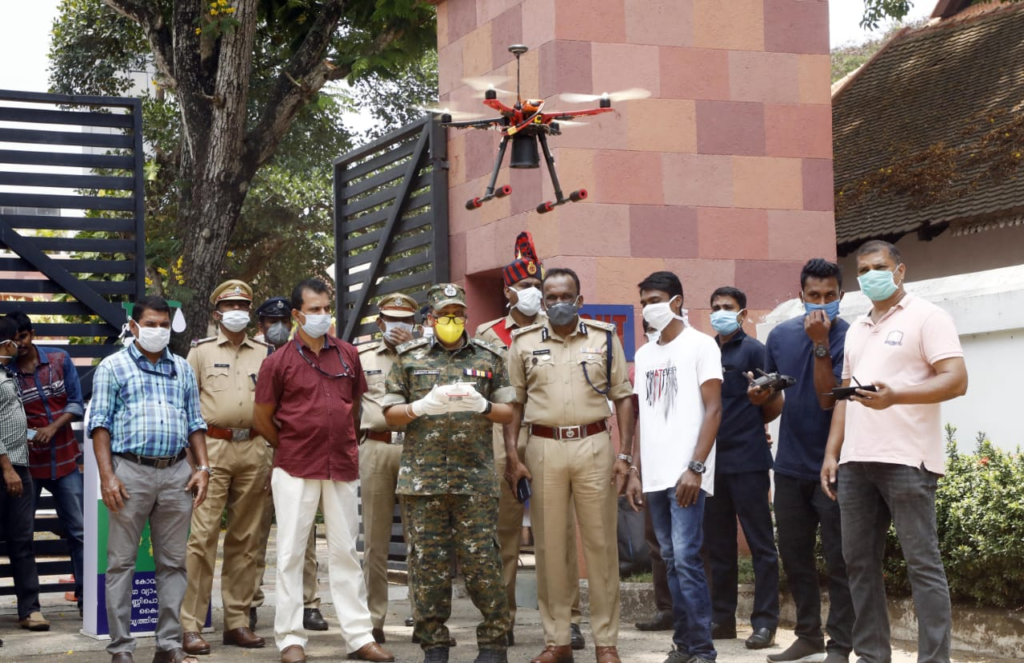 In a major boost to its law enforcement capabilities, the southern Indian state of Kerala has become the first state in the country to have drone surveillance in all its police districts. The move is aimed at enhancing the state's security apparatus and preventing crimes more effectively.
The drone surveillance system was inaugurated by Kerala Chief Minister Pinarayi Vijayan in a ceremony held at the Police Headquarters in the capital city of Thiruvananthapuram. Speaking on the occasion, the Chief Minister emphasised the importance of technology in modern-day policing and hailed the initiative as a significant step forward in ensuring the safety and security of the people of Kerala.
Kerala police had sent 25 police personnel to the Indian Institute of Technology, Madras, for specialized training, and another 20 were given basic drone operation training from the drone lab in Kerala.
IG P. Prakash, IPS, who is the nodal officer of the Cyberdome of Kerala Police, said that the drones will be used for law and order purposes and also during disaster management.
The drone surveillance system consists of high-resolution cameras mounted on unmanned aerial vehicles (UAVs) that can capture live video footage of any given location. The footage is then transmitted in real-time to the police control room, where it can be monitored by officers on duty. The drones can also be remotely controlled and directed to any area of interest, making them an invaluable tool for law enforcement agencies.
The drone surveillance system is part of the Kerala Police's larger modernization and digitization program, which aims to enhance the state's law and order capabilities and make policing more efficient and effective. The program includes the use of modern technologies like facial recognition systems, crime mapping tools, and social media monitoring platforms.
The deployment of drones in all police districts will also help the police in gathering intelligence, conducting search and rescue operations, and providing aerial support during emergency situations. Additionally, the system will also be used for crowd management and traffic control during festivals and public events.
The move by Kerala to deploy drone surveillance in all its police districts is being hailed as a significant step towards improving law and order in the state. It is also expected to set a precedent for other states in the country to follow suit and adopt similar technologies to enhance their security apparatus.
The use of drones for law enforcement purposes is a growing trend across the world, with many countries deploying UAVs for surveillance, reconnaissance, and other operations. Kerala's move to adopt this technology is a testament to its commitment to modernising its law enforcement capabilities and ensuring the safety and security of its citizens.