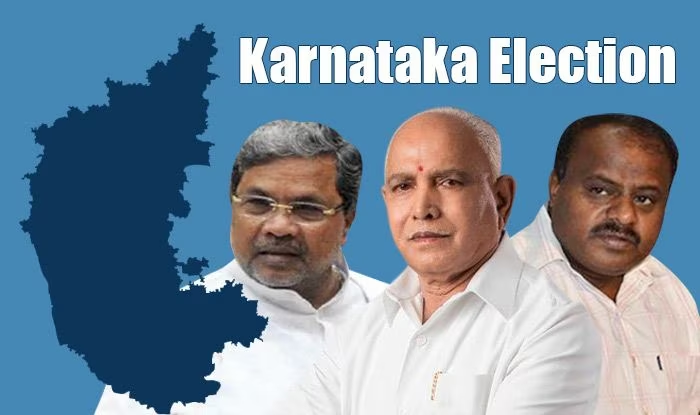 The Congress party has emerged victorious in the Karnataka Assembly Elections, with the latest trends showing the party winning or leading in 136 of the 224 seats in the state. The BJP, which was hoping to retain power in the state, has conceded defeat, with Chief Minister Basavaraj Bommai acknowledging that the party "has not been able to make the mark".
According to the latest trends on the Election Commission website, the BJP is leading in 64 seats, while the JD-S, which was hoping to be the kingmaker, is leading in 20 seats. The Congress party's strong performance in the elections has come as a surprise to many, with some analysts attributing the victory to the party's efforts to address local issues and the anti-incumbency sentiment against the BJP.
Speaking to reporters, Basavaraj Bommai said that the party would do a detailed analysis of the election results and identify the deficiencies and gaps at various levels. He added that as a national party, the BJP would take the result in its stride and work towards improving its performance in the future.
The Karnataka Assembly Elections were held amid tight security on May 12, with over 4.7 crore voters eligible to cast their votes across 58,008 polling stations. The elections were seen as a crucial test for the BJP, which has been in power in the state since 2019.
The Congress party's strong performance in the elections is expected to give a boost to the party's morale ahead of the upcoming state elections in several other states, including Uttar Pradesh, Gujarat, and Punjab. The party has been struggling to regain power in several states, with its recent victories in Rajasthan and Chhattisgarh being seen as a sign of a possible revival.
Meanwhile, the BJP's defeat in Karnataka is likely to be seen as a setback for the party, which has been facing criticism over its handling of the COVID-19 pandemic and the farmers' protest. The party has also been facing allegations of corruption and mismanagement in several states, which have eroded its support base among the electorate.
As the results continue to pour in, political analysts are closely watching the trends and the possible impact on the national political scenario. The Congress party's strong performance in the Karnataka Assembly Elections is likely to be seen as a sign of the party's resurgence, while the BJP's defeat is expected to raise questions about the party's electoral strategy and leadership.