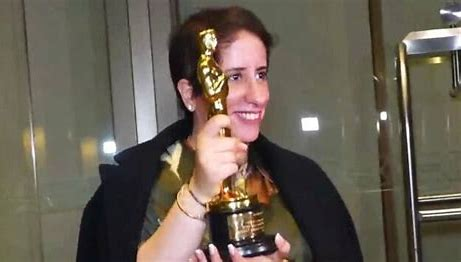 In a recent episode of The Kapil Sharma Show, Guneet Monga, the renowned Indian producer, shed light on an amusing yet bittersweet experience she encounters during her travels. As someone who has brought the prestigious Oscar trophy to India twice, Monga revealed that airport security staff now requests her to showcase the coveted statuette and even snaps pictures with it.
Guneet Monga's illustrious career has garnered her immense recognition, including two Oscar wins that have made her a trailblazer in the Indian film industry. However, despite her remarkable achievements, she humorously expressed that people seem more interested in capturing moments with the iconic Oscar trophy than with her.
During the episode, which celebrated the leading ladies of India, including Sudha Murty and Raveena Tandon, Monga candidly shared her experiences while traversing airport security checkpoints. She narrated how security personnel, while inspecting her bags, often request her to present the Oscar statuette and eagerly take snapshots alongside it.
The Oscar trophy holds significant cultural and artistic value, making it a symbol of excellence in the global film industry. Its allure and prestige seem to captivate individuals from various walks of life, including airport security personnel who typically encounter numerous travelers on a daily basis.
Monga's revelation sheds light on the unique phenomenon that accompanies the presence of such a revered accolade. It showcases the universal fascination and admiration for the Oscar trophy, transcending geographical boundaries and captivating people from different professions.
While it might be amusing for Monga to witness the enthusiasm of airport security staff in their interactions with her Oscar statuette, it also highlights the disparity between personal recognition and the allure of prestigious awards. Monga's lighthearted remark about people being more interested in the Oscar trophy than in her serves as a gentle reminder of the sometimes contrasting ways in which success and fame are perceived.
Guneet Monga's contribution to the Indian film industry and her consistent success in bringing the Oscar trophy to the country have undoubtedly made her a source of pride and inspiration. Her achievements continue to break barriers and pave the way for aspiring filmmakers and producers, further enriching the cultural landscape of India.
As Monga traverses airport security checkpoints, sharing the limelight with the illustrious Oscar trophy, it serves as a testament to her immense talent and dedication to her craft. While she may occasionally play second fiddle to the iconic statuette, there is no doubt that Guneet Monga's indomitable spirit and creative prowess will continue to shine brightly in the years to come.