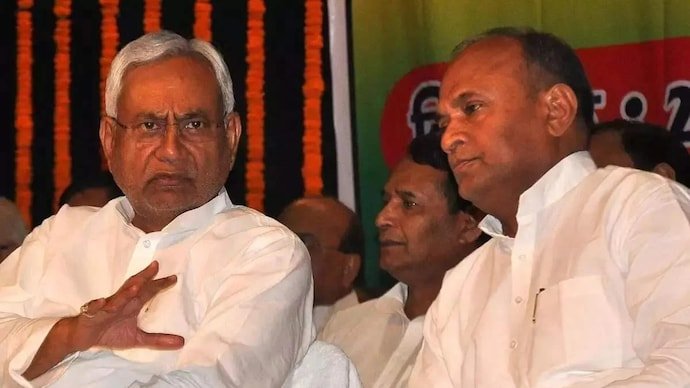 Former Union Minister Ramchandra Prasad (RCP) Singh, who had quit the Janata Dal United (JDU) earlier this year after being accused of corruption, has now joined the Bharatiya Janata Party (BJP). He joined the BJP in New Delhi on Thursday at 12.30 pm. After joining the BJP, Singh launched a scathing attack on Bihar Chief Minister Nitish Kumar, calling him a "palti maar" or someone who hops party.
Singh accused Kumar of not looking at Bihar as a Chief Minister and of being more interested in being a prime ministerial candidate. He criticized Kumar's frequent visits to other states and his recent talks about opposition unity, asking who the leader of the opposition is. Singh described the JD(U) as a "sinking ship" after quitting the party.
The JDU had asked Singh to explain the immovable properties registered in the name of his family members between 2013 and 2022. Singh resigned from the party after being denied the third consecutive term in the Rajya Sabha and facing corruption allegations. He had been a confidant of Kumar, but their relationship soured after Singh accepted a ministerial position in the central government without Kumar's consent.
Singh had also been asked to give up the party chief's post. Kumar was reportedly unhappy with Singh ever since he joined the central government without his consent. A former Uttar Pradesh cadre IAS officer, Singh had come close to Kumar while on central deputation and was said to have a strong hold over the party after him.
Singh's decision to join the BJP is expected to boost the party's prospects in the upcoming assembly elections in Bihar, where it is seeking to unseat the ruling JDU-BJP alliance. It remains to be seen how Singh's defection will impact the JDU's chances in the polls.