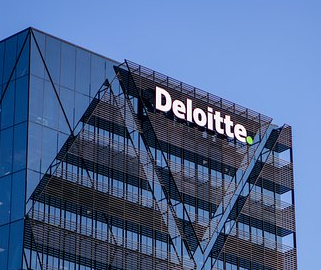 Mumbai, India – Deloitte, the global professional services firm, announced today the opening of three new delivery offices in Pune, Chennai, and Kolkata, as part of its ongoing efforts to meet the increasing demand for skilled professionals across its advisory businesses. This strategic expansion will enable Deloitte to tap into India's specialized talent pool and drive the next phase of growth for the company.
With these new offices, Deloitte plans to employ over 10,000 skilled professionals in the coming year, specializing in various areas such as artificial intelligence, data analytics, cybersecurity, cloud computing, human capital, assurance, tax, valuations, and mergers & acquisitions. The company recognizes the exceptional talent available in India and aims to leverage this talent to deliver high-quality services to clients worldwide.
"The opening of these delivery offices marks an exciting milestone for Deloitte and reflects our commitment to investing in people and innovative approaches," stated a company spokesperson. "We aim to support learning, digital skills development, and training opportunities to equip our professionals with the necessary tools to thrive in the evolving business landscape."
India's skilled workforce has gained significant recognition, attracting global organizations seeking high-end work and specialized skill sets. The move by Deloitte to expand its delivery capabilities in India not only signifies the country's growing importance in the global business services sector but also highlights the availability of nuanced and specialized skill sets in the Indian market.
The cities of Bangalore, Delhi-NCR, and Hyderabad, known for their thriving business ecosystems, are expected to continue driving the absorption of office space. Additionally, Chennai, Mumbai, Pune, and Kolkata are also anticipated to witness robust take-up of commercial real estate, reflecting the increasing demand for office spaces in these regions.
According to a recent report by real estate services firm Cushman & Wakefield, the gross leasing activity (GLV), including renewals, remained resilient in the Indian office market. The first quarter of 2023 recorded close to 16 million square feet of GLV, with Mumbai and Pune contributing a dominant 40% to this leasing volume, followed by Delhi-NCR. However, Bengaluru experienced relatively muted GLV during the same period.
The overall office market in India reported a net absorption of approximately 8.3 million square feet in the first quarter of 2023, representing a 67% increase compared to the same period in 2022. This robust growth indicates a positive trend in the Indian office market, driven by expanding businesses and increased demand for office space.
Deloitte's expansion in India and the growing demand for skilled professionals in the country demonstrate the continued globalization of the business services industry. As India's role in the global economy continues to evolve, it is expected to become a crucial hub for high-quality professional services and innovation in the years to come.
About Deloitte:
Deloitte is a global professional services network that provides audit, tax, consulting, and financial advisory services to clients across industries. With a presence in over 150 countries and territories, Deloitte's network of member firms serves businesses and organizations of all sizes, including multinational corporations, public institutions, and entrepreneurial startups. The firm is committed to making an impact that matters and helping clients navigate the complex challenges of a rapidly changing world.