The pair of Shraddha Kapoor and Aditya Roy Kapur is still one of the favorite pairs of the people. Aashiqui-2 proved to be a milestone for both their careers. The musical film played a very important role in making both of them actors in main stream cinema.
Before Aashiqui-2, where Aditya Roy Kapur appeared in second and third lead in many big films, Shraddha was unable to make a place in the hearts of people even with films like Teen Patti and Luv Ka The End.
On 26 April 2023, this film is completing its 10 years. How successful was the career of both before this, let's have a look.
Aditya worked hard to make his place in Bollywood
Aditya Roy Kapur has not given many successful films in his career, but in spite of this he has managed to make his place as a main stream actor. Aashiqui Boy Aditya started his career as a VJ, hosted many MTV shows.
After this, in the year 2009, he played a small role in Salman Khan and Ajay Devgan starrer film 'London Dreams'. His performance in this film was not noticed. Aditya also appeared in films like Guzaarish and Action Replayy, but did not get the recognition he was waiting for.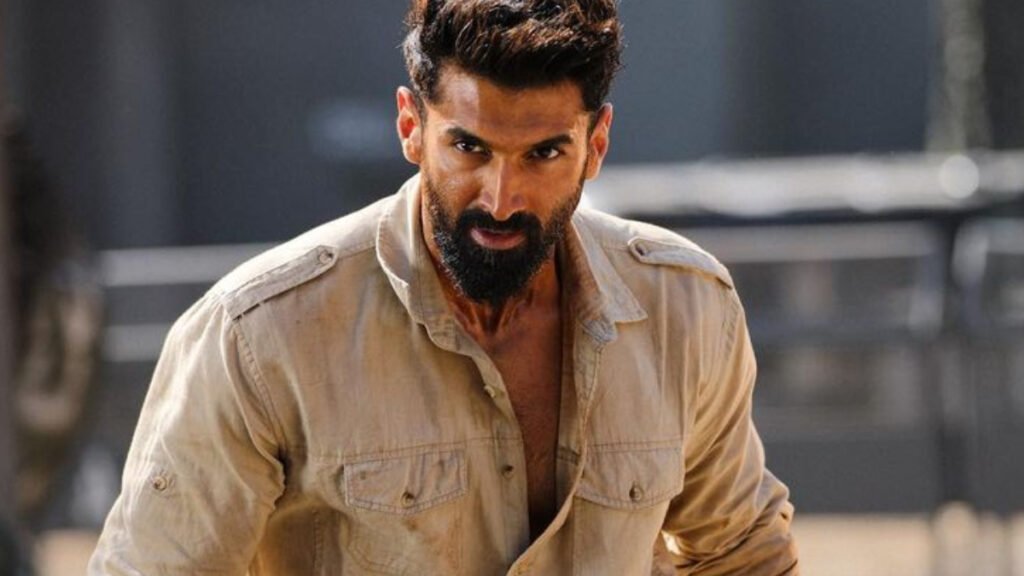 Shraddha's career started with a flop film
Like Aditya Roy Kapur, the condition of Shraddha Kapoor 's career was also similar. Shraddha Kapoor started her career in the year 2010 with the film Teen Patti. Amitabh Bachchan was in the lead role with him in this film, but the film failed to make an impact at the box office.
After this he acted in the comedy drama film 'Luv Ka The End', but this film proved unsuccessful at the box office. After this film, Shraddha was not seen anywhere for 1 year.
Aditya-Shraddha brighten each other's luck
Mohit Suri's film 'Aashiqui-2' added charm to the lives of Aditya Roy Kapur and Shraddha Kapoor . Mahesh Bhatt and Mukesh Bhatt returned once again with a musical film 23 years after the release of Mahesh Bhatt's 1990 film Aashiqui.
People liked the pair of Shraddha and Aditya Roy Kapur in this film. The pair of these two made their place in the hearts of the people as soon as they arrived. Aashiqui-2 did a business of more than 100 crores at the box office in the year 2013 . After this film, Aditya Roy Kapoor started being counted among Bollywood's romantic and chocolaty boy actors.
Arijit had become a singing sensation
Arjit Singh played a very important role in taking Aarohi and Rahul's love story to the people . In today's time, the music of any film seems incomplete without Arijit Singh.
'Aashiqui-2' not only became a big film for Aditya and Shraddha's career, but also 'Tum Hi Ho', 'Chahun Main Ya Na', 'Aasan Nahi Yahan', 'Aasaan Nahi Yahan' of this musical film directed by Mohit Suri. Milne Hai Mujhse Aayee was such a huge hit that overnight these songs made him a singing sensation. Even today people get lost listening to the songs of this film.
The love affair started in real life
The pairing of both of them in Aashiqui-2 was liked so much that even off-screen when fans saw them together, they did not hold back from showering their love.
If reports are to be believed, while shooting for this film, both of them came very close to each other and their love story started in real life. However, if reports are to be believed, both of them had a breakup during the time of OK Jaanu.