Yourhonour Dot In is an online portal that focuses on total legal consultancy and is different and pioneer in its field. It is a single point of contact for all legal solutions for the people who are facing legal problems. The firm's goal is to provide all types legal solutions under one umbrella. Yourhonour focuses on total legal consultancy and is different and Yourhonour shares robust expansion plans for 2023 makes this possible by availing the services of all types of professionals like lawyers, company secretaries, cost accountants, charted accountants, management consultants and expert professionals from various fields who have experience over years.
Yourhonour is committed to provide its services to needy at affordable charges. The firm started on 24th December, 2018 with the specialised consultancy services for Business under the brand name "Yourhonour Dot In Business" for business sector, with tagline
"A to Z for business". It provides services right from the beginning i. e. starting a business, or registration of business and then providing services like trade mark registration, ISO certification etc. It helped many entrepreneurs to begin their business even during Covid Pandemic through online, when no one was willing to come out of homes. Also, Yourhonour provides regular advises to such firms on regular basis and now all such firms became happy and successful.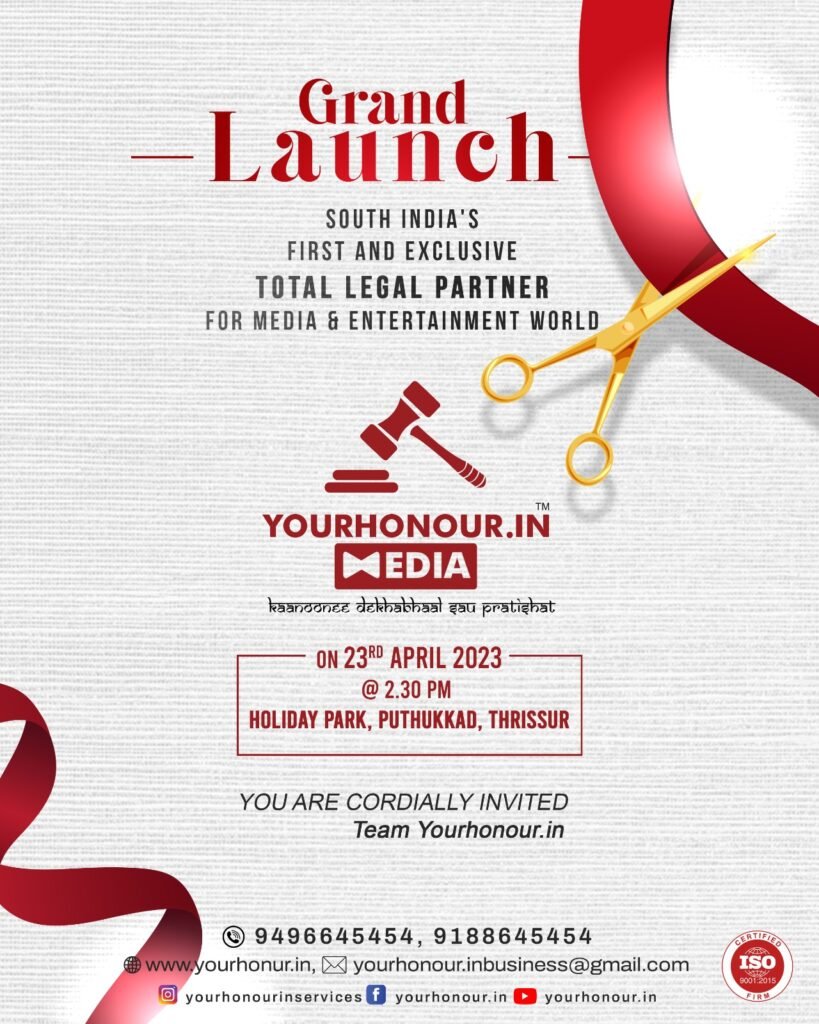 Adv. Sujith Ayinippully, Founder and Chairman of www.yourhonour.in said, "we are committed not only to provide services but also very careful for moulding them successful by giving them advices regularly. Also Yourhonour is conducting Webinar by experts regularly. Our awareness programmes, both online and offline helping the clients to solve their legal hurdles in right path." Yourhonour within a short span of time became the header in business services and shares robust expansion plans for 2023 by starting specialised services in some other fields like Media and Entertainment.
Dr. Sowmya M, General Manager of Yourhonour said, "new concepts to be introduced in 2023, like online expert consultation, Yourhonour Life Privilege Card to clients, etc. So, 2023 will be a wonderful year for Yourhonour. Also Yourhonour Dot In is launching Yourhonour Dot In Media, it's second division, in Media & Entertainment field on 23 April ,2023 which is South India 's First & Exclusive Total Legal Soloutions for Media and Entertainment World".
To know more about: