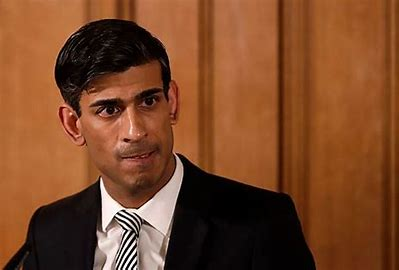 UK Prime Minister Rishi Sunak has come under fire for misusing the alt text feature on Twitter, causing accessibility concerns for blind and visually impaired users. Alt text is a vital tool that allows individuals with visual impairments to understand the content of images posted on social media platforms.
The controversy arose when Sunak's official Twitter account shared a four-picture photo grid depicting a cabinet meeting. However, the alt text fields, intended to describe the images for blind users, contained a simplistic phrase: "We're growing the economy." This lack of proper image description led to criticism and disappointment from disability advocacy groups and social media users alike.
The alt text feature is designed to work seamlessly with screen readers, which audibly describe the content of images to blind users. It typically includes details such as people's appearance, surroundings, and any text present within the image. In this case, when blind users accessed the photos from Sunak's tweet, they were not provided with any descriptive information about the pictures or the government's accomplishments, rendering the content inaccessible to them.
The government's failure to adequately describe the images prompted backlash, with the Royal National Institute of Blind People (RNIB) tweeting a video that simulated the experience of blind individuals using a screen reader. The video played the phrase "we're growing the economy" four times, highlighting the repetitive and uninformative nature of the alt text.
Becky Brynolf, Head of Social Media at RNIB, expressed disappointment in Sunak's tweet, emphasizing the importance of equal access to information for everyone. Brynolf stressed that accessibility is a fundamental human right and a shared responsibility. She noted that while the government published guidelines in 2018 for public bodies to ensure accessibility on their websites and apps, the specific reference to social media may be lacking. Nevertheless, she argued that it is reasonable to expect the Prime Minister's communication team to make their social media posts accessible to all.
In response to the criticism, Number 10 released a statement affirming its commitment to ensuring accessibility in its communication efforts. The statement acknowledged the use of alternative text on social channels but did not address the specific concerns raised regarding the misuse of alt text in Sunak's tweet.
This incident comes just weeks after several prominent brands, including McDonald's, faced backlash for misusing alt text to hide jokes in a viral meme. The controversy surrounding Sunak's tweet serves as a reminder that even public figures and government entities must prioritize accessibility and make concerted efforts to provide equal access to information for all users, regardless of their abilities.