Last week, Swar Dharohar Festival "Music and Multilingual Literary" festival was organized on 29th and 30th April at India Gate, a monument called the pride of India, in collaboration with the Ministry of Culture.
The festival started with the lighting of the lamp by Sufi Chand Miyan Saheb and the famous violinist Deepak Pandit ji's playing, which brought peace to the hearts of the audience. The rendition of "Garaj Baras" by the illustrious singers of Bandish Bandit musical series Farid Hasan and Mehboob Hussain invited cool breeze in the environment, Ahmed Hussain Sabri's performance of Qawwali left the audience in awe of love and seeking God, while Altamash Faridi's rendition of Young listeners swoon over the love filled Bollywood songs.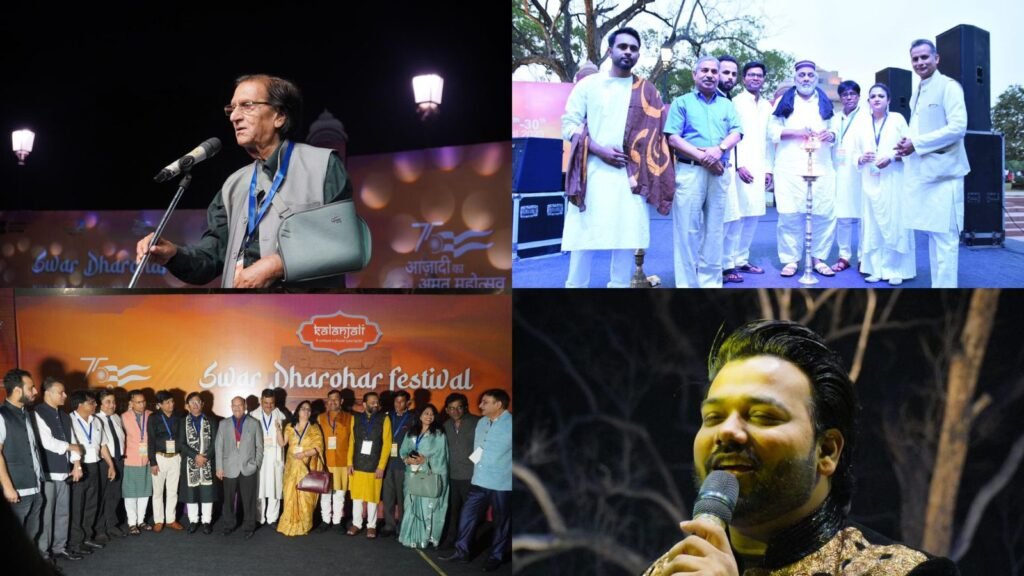 The second day of Swar Dharohar Festival was no less than a miracle, where right at the start of the program, it started raining, all the poets and poets along with the listeners also searched for trees and shady places to stop the rain to avoid getting wet. Started waiting, but there are many literary lovers in Delhi NCR, who requested the president of Swar Dharohar Foundation to start the program at 8 pm after the rain stopped, and respecting this love, Prof. Wasim Barelvi, Haseeb Soz, Ashwani Kumar Chand, Naina Soin Kapil, Pratap Somvanshi, Sutlej Rahat, Surender Sharma, Arun Gemini and Ustad Shayar Shahid Anjum who had gone to their homes after waiting came back and enthralled the audience with their performances.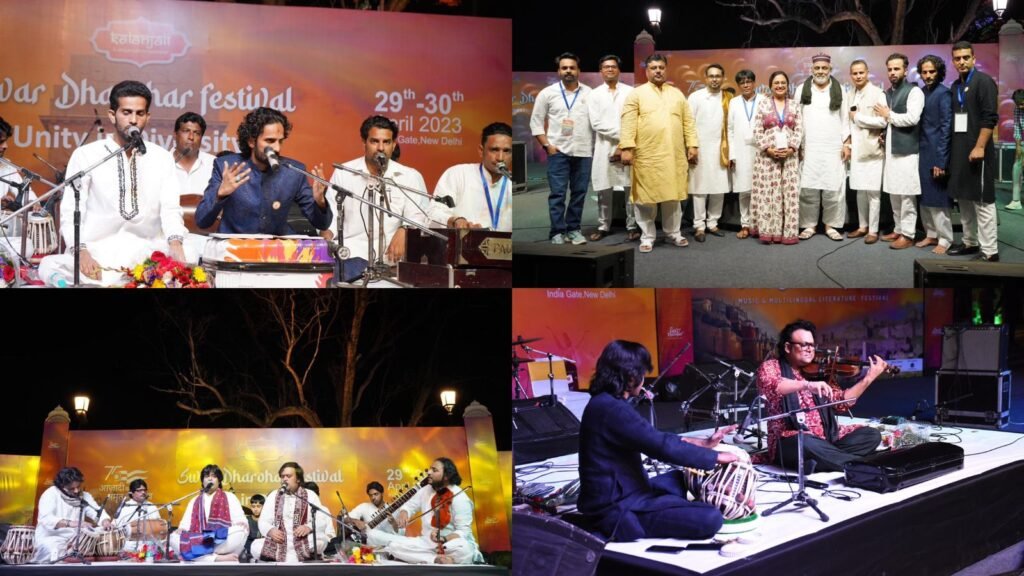 It was felt from the event of this beautiful festival that if the countrymen of the whole of India unite with love, then God is with us and this is also the message of "Azadi Ka Amrit Mahotsav" i.e. everyone's support, everyone's development.
Swar Dharohar has planned series of event in most the monuments in india their next 4 programs are at Jhansi Fort, Kangra Fort, Ram Nagar Fort, Golconda fort are our next destination in the coming 4 month, this all will be done with the Pure support from Ministry of Culture & team.
Follow us on Instagram: https://instagram.com/swardharohar?igshid=YmMyMTA2M2Y=
Follow us on Facebook : https://www.facebook.com/swardharohar?mibextid=ZbWKwL
Website: https://swardharohar.org/about-us/