Item songs have become the first choice of the audience in Bollywood films. If seen, more item songs remain on the tongue of the people than the film. In today's era, superhit actresses are seen doing item songs in films, but do you know that this did not happen in earlier cinema.
In those days, separate dancers were selected to perform item songs on the screen, one of whom was Kukku More. She appeared as the first item girl in the film industry.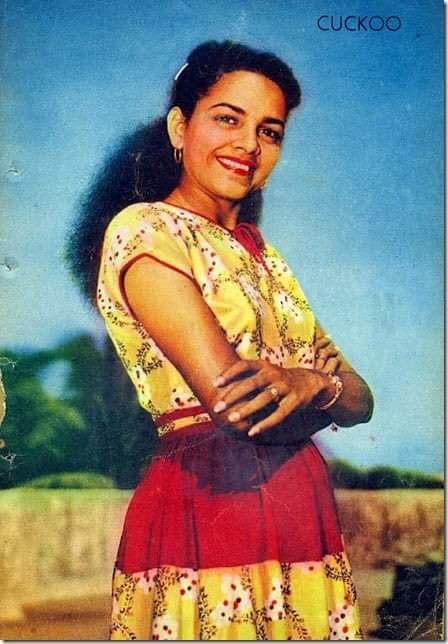 Who was Kukku More
Born in 1928, Kukku was one of the finest dancers of her time. Although he died only at the age of 52. Kukku More belonged to an Anglo-Indian family. She ruled the films of the 40-50s a lot.
In those days, there was no film in which Cuckoo did not dance. Kukku was known as 'Rubber Girl' in the industry. She started his career in the year 1946 with the film 'Arab Ka Sitara'. It is said that in his very first film, Cuckoo danced so well that after watching it, he started getting offers in many big films.
Used to take 6 thousand rupees for one song
You will be surprised to know that in those days Cuckoo used to charge 6 thousand rupees for a song. Which can be said to be equal to crores of rupees in today's time. Kukku was not only known for her dance, but she was also very famous for her elegance.
In those days, Cuckoo used to have a very big bungalow in Mumbai. At that time she used to have three luxury vehicles. She used to have one car for herself, one for his friends and one for walking his dog.
Since the last days, the cuckoo was craving for every penny.
In the last days, Cuckoo More had a fatal disease like cancer. There was no one to look after them and stay with them. According to reports, well-known actress Tabassum had said about Kukku More in her show 'Tabassum Talkies' that- 'She always used to say that I am responsible for my condition.
When I had a lot of money, I did not appreciate it. Shed like water As a result, I craved each and every pie, but it hurt me even more when I didn't appreciate the food. God felt very bad about this thing of mine and I became dependent on every grain.