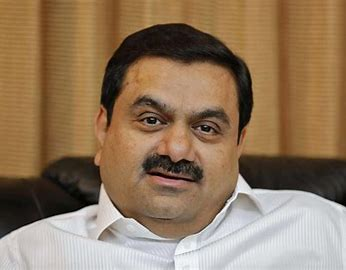 In a remarkable display of humanitarian assistance, billionaire Gautam Adani, Chairman of the Adani Group, extended a helping hand by arranging for an air ambulance to rescue and transfer mountaineer Anurag Maloo to a renowned medical facility. Anurag had suffered a severe fall from an altitude of 5,800 meters while descending from Camp III on Mount Annapurna, the 10th highest mountain in the world.
Anurag Maloo had gone missing on April 17, leaving the mountaineering community anxious for his safety. The treacherous terrain and harsh conditions of Mount Annapurna made the search and rescue operation extremely challenging. However, after an extensive effort, Anurag was discovered trapped in a deep crevasse, critically injured but miraculously alive.
Recognizing the urgency of the situation, Gautam Adani swiftly intervened and organized an air ambulance to transport Anurag from Kathmandu, Nepal to the All India Institute of Medical Sciences (AIIMS) in New Delhi, India. The swift response by Adani ensured that Anurag received immediate medical attention from a world-class facility renowned for its expertise in treating complex injuries.
Expressing his gratitude, Anurag Maloo's brother, Aashish Maloo, took to Twitter to acknowledge Gautam Adani's pivotal role in the successful airlift. In a heartfelt message, he wrote, "Grateful beyond words for the timely airlifting! Heartfelt thanks to @gautam_adani and @AdaniFoundation for their invaluable support in repatriating @AnuragMaloo safely."
The generous assistance provided by Gautam Adani and the Adani Foundation highlights their commitment to social responsibility and their dedication to assisting those in need. This noble act not only showcases their humanitarian spirit but also emphasizes the power of collaboration between individuals and corporations to effect positive change.
Anurag Maloo's ordeal serves as a reminder of the dangers faced by mountaineers who venture into treacherous terrains. The mountains, while awe-inspiring and majestic, demand respect and careful preparation. It is vital for climbers to prioritize safety measures and ensure they are adequately equipped for such challenging expeditions.
As Anurag recovers under the care of medical professionals at AIIMS, the mountaineering community, along with friends, family, and well-wishers, eagerly awaits his full recovery. The incident serves as a testament to the resilience and determination of mountaineers, as well as the kindness and compassion of individuals like Gautam Adani, who extend a helping hand in times of adversity.
The selfless act of arranging an air ambulance for Anurag Maloo not only saved a life but also exemplified the positive impact that individuals and corporations can make when they come together for a greater cause.