E-vehicleInfo, based in Ahmedabad aims to inform and research several aspects of the EV industry, delivering specific information pertaining to e-mobility besides assisting the general public in switching over to EVs by providing insights on the importance of Electric vehicles and daily updates on the industry. The company brings the latest Electric Vehicle updates and news in India and across the world, as well as assists EV enthusiasts in better understanding their vehicles through extensive EV reviews and the creation of high-quality content on electric vehicles.
Electric Vehicle Info is India's first comprehensive platform for all new electric vehicle updates and EV news, as well as one of the top e-mobility websites, dedicated to raising awareness of the benefits of electric vehicles and their good environmental impact.
The company was established in 2019 and since then the user base has been constantly growing and is expanding as we speak. E-vehicle info today is responsible for informing over a million EV enthusiasts across the globe.
E-VehicleInfo specialises in many niches like EV updates, Infographics articles, EV news, EV Startup, EV sales reports, EV charging apps, EV Manufacturers, EV Hindi, and Global EV News Research, Analytics, Business Statics, this platform wants to reach a new reading base. The major objective of segregation was to encourage readability and assist individuals in finding the news they were seeking for. This leads us to discover the precise intent of the list described above.
EV Startup's primary agenda is to give chance to budding EV companies by bringing their achievements and products to light, by disseminating news on these start-ups and making them known to the industry.
EV Global is in the nascent stage of development but it has engaged several EV enthusiasts and readers for a while now and continues to grow its readership. On the Global platform company covers global startups & EV Companies.
EV India covers all EV Companies, Startups, Small Scale Industries (SSI), and occurrences that take place in the Indian arena of electric vehicles and their updates.
EV Sales report is a sub-category that gives a detailed report on EV Sales data like MoM & YoY. Ev Sales report gives full access to EV sales data for Two Wheelers, Three Wheelers & Four Wheelers for India.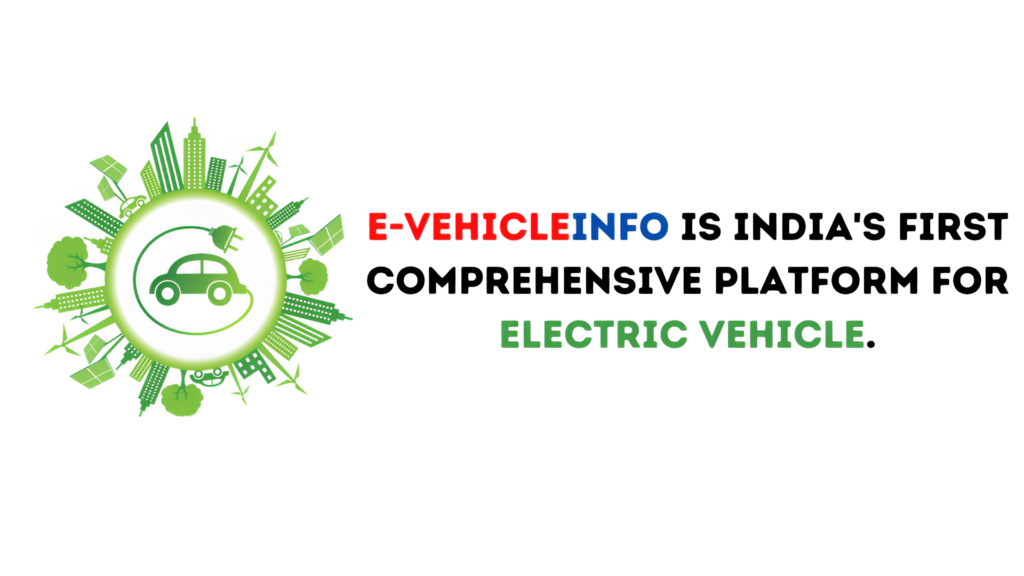 What makes E-vehicleinfo Distinctive, unique, and stand out?
The company's main focus is to make the world a better place by reducing carbon emissions and thus making EVs an intensive force of mobility. So they offer companies a one-stop solution to all their marketing querying by allowing EV companies to publicise creating awareness. This isn't all, they offer, the best and the most reliable news of all time onto which readers can always rely on with pure quality and nothing else.
About the Founder
Narendra Singh is the Founder & CEO of E-VehicleInfo and is the Co-founder of two sustainable EV startups "EVDekho" and "EVZoN.In". He graduated with a Master's in Computer Application from Aishwarya College, Rajasthan. He specializes in automotive knowledge, Web development, and his expertise continues to grow.
"We are on a mission to make India a global hub in the EV domain by promoting EV adoption, and this can be done by spreading awareness about electric vehicles and their benefits" Founder and CEO of E-vehicleinfo, Narendra Singh
About EVDekho
EVDekho offers a comprehensive solution to finding the best electric vehicle for you. With 100+ electric vehicle companies listed on their platform, they make it easy for you to compare and choose the right EV that fits your budget and needs. From electric scooters to cars, you can compare various options based on their price, specifications, and features. With such a diverse range of EVs available, you're sure to find the perfect one to meet your unique requirements
About EVZoN
EVZoN is a pioneering multi-brand online store in India that offers a wide range of electric vehicles, including electric cycles and scooters, as well as accessories for these vehicles. The first multi-brand platform for EVs, it provides customers with a convenient and comprehensive shopping experience for all their EV needs ranging from vehicle delivery, conversion kits, charging ports, and much more. EVZoN has now partnered with Microsoft for a startup, this venture will help startups in co-creating and co-selling relevant products. This will help EVZoN in scaling its business with less cost.