The 'Bharat Jodo Yatra', which is going on under the leadership of Congress leader Rahul Gandhi, has started from Kanyakumari and has reached Punjab (Bharat Jodo Yatra Punjab). After the end of the second phase of the journey in Haryana, Rahul's Jodo Yatra reached Punjab on January 10 and started in Punjab from 7 am on January 11. Bharat Jodo Yatra in Punjab will continue till January 17. After this, this yatra will enter Himachal Pradesh (Bharat Jodo Yatra Himachal) on January 18 at 7 am.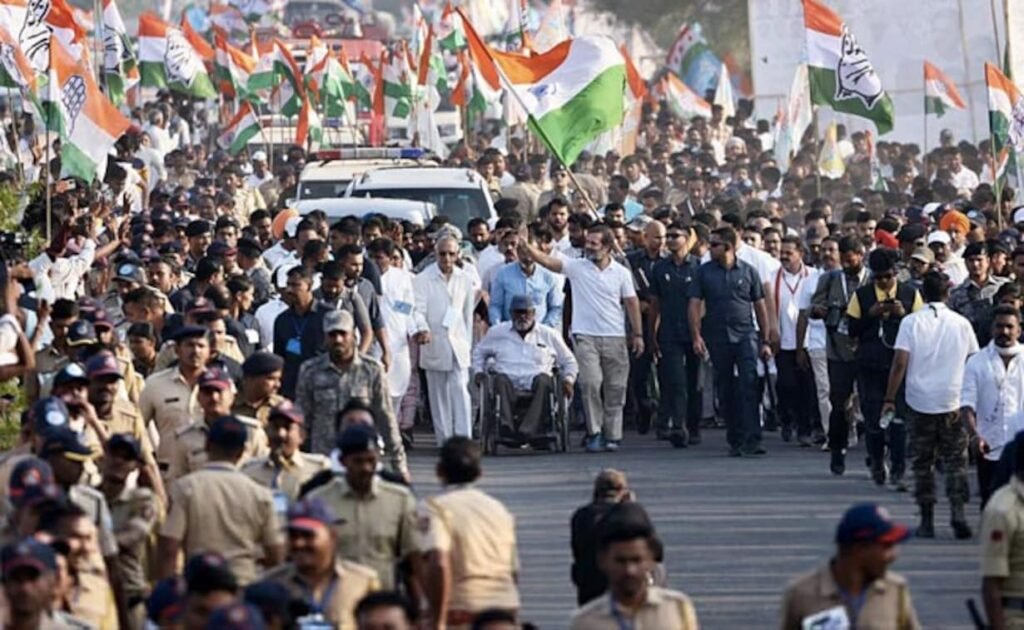 Jodo Yatra will run for 25 kilometers in Himachal Pradesh
If media reports are to be believed, Bharat Jodo Yatra will enter Indora of district Kangra on January 18, where Rahul Gandhi will address a public meeting at Malout in the afternoon. During the address, the culture of every district of the state will be seen. It is being said that Rahul's padayatra will be done for about 25 kilometers in the state. 
Bharat Jodo Yatra will be special on Devbhoomi 
It is believed that Rahul Gandhi's Bharat Jodo Yatra is going to be special in Himachal Pradesh. This is because Congress won in Himachal Pradesh even in the midst of Modi wave across the country. In the assembly elections 2022, the Congress formed its government in the state by winning maximum seats in the state. Although, after 2014, there has not been any special performance of Congress in the country, but like the age-old tradition in Himachal, this time also the Congress won the state after 5 years of BJP's term.