The Atam Satkaar Foundation today engages in numerous endeavors in a variety of disciplines in addition to its original mission of assisting migrants to return home. However, our path is shared by others whose lives we have touched as well as our own.

Our MISSION AND VISION
Our goal is to change the lives of those who are less fortunate by providing them with the necessary resources to live a happy and fruitful life. By taking these steps, we hope to develop a progressive neighborhood and inspire people to think above their material circumstances. Through our activities, we hope to instill in residents a spirit of generosity and a sense of humanism. By helping the poor access higher-quality education, offering them employment possibilities, and supporting a functional healthcare system, our objective is to pave the way for them. We make our efforts to assist these people in becoming independent.
The Atam Satkaar Foundation is a non-profit organization that is dedicated to promoting social change and improving the lives of people in need. The foundation focuses on a wide range of issues, including education, health, and community development. The foundation was established in 2020, in response to the growing number of people who were struggling to make ends meet due to the economic impact of the COVID-19 pandemic.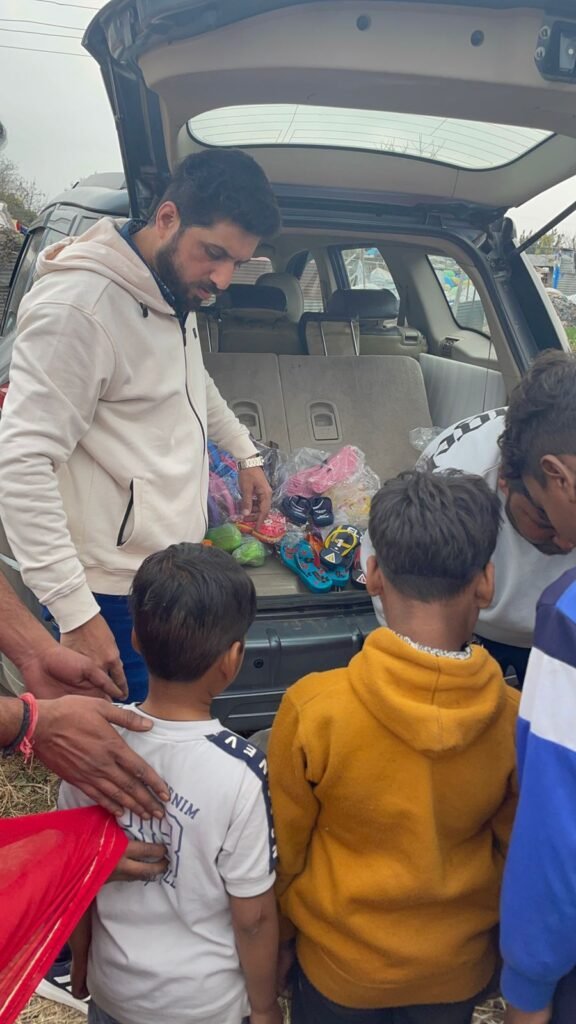 One of the main campaigns of the Atam Satkaar Foundation is its education campaign, which aims to improve access to education for children and young people in disadvantaged communities. The campaign works to build schools and provide educational resources, as well as offer scholarships and educational programs to help children succeed in school. The campaign works to build housing, improve infrastructure, and promote sustainable development in these communities. The campaign works to build clinics and hospitals, as well as provide health education programs and training for healthcare workers.
Atam Satkaar Foundation is making a real difference in the fight against hunger in India. The organization's efforts to feed the needy and learn more about the incredible work they are doing are being fulfilled. The foundation works with local food banks, soup kitchens, and other organizations to identify areas of need and to ensure that food is distributed to the right people.
The foundation's food distribution program is designed to be as efficient as possible, with food being distributed every week to ensure that everyone in need has access to a steady supply of food. The foundation also works to ensure that the food being distributed is nutritious and of high quality, as they believe that everyone deserves to have access to healthy food.
In addition to food distribution, the Atam Satkaar Foundation also works to raise awareness about food insecurity and to advocate for policies that will help to alleviate poverty and hunger. The foundation works closely with government agencies, non-profit organizations, and other groups to promote policies that will help to reduce poverty and hunger.

Contact Details: –
Office Address: – Plot No.124, Near Community Centre, Galleria, DLF Phase-4, Sector-27, Gurugram-122009 (Haryana)
Contact Number: – +91 8800000888
E-mail: – atamsatkarfoundation@gmail.com
Website: – www.atamsf.in