Amit Shah will visit the poll-bound Karnataka on Saturday, during which he is expected to inaugurate and participate in various programs in the cities of Dharwad and Belagavi.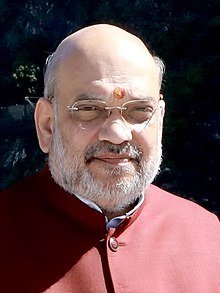 Amit Shah will reach Hubli
Amit Shah will reach Hubli city on Friday evening on a one-day visit. Apart from participating in a mega road show, the BJP leader will also address a huge public meeting in Belagavi. His visit is likely to strengthen the party's Karnataka unit in the region considered a BJP stronghold.
According to information received by party sources, Amit Shah is holding several meetings to further strengthen the party in the North Karnataka region.
Take Public Meeting
Amit Shah will address a huge public meeting and speech at Hubli in Kittur assembly constituency. He will interact with senior members of the Sangh Parivar and hold three meetings with party leaders to decide a strategy for the party in the region.
Initiate the Indoor Stadium
He will inaugurate the indoor stadium of BVB Engineering College of Karnataka Lingayat Education Society (KLE). Along with this, Shah will also participate in the Amrit Mahotsav organized on completion of 75 years of KLE. After this the Minister will lay the foundation stone of Forensic Science Laboratory (FSL) at Dharwad.
He will participate in the 'Vijaya Sankalpa Yatra' at Kundagol and offer prayers at the 300-year-old ancient Shambhulinga temple there. Later he will go to Basavanna Math. The party has organized a mega road show for one and a half kilometer and will distribute party pamphlets in some houses.