Hydra Facial treatments can be a lot more than just a spa facial. Hydra-like treatments are created by applying a combination of active ingredients and methods to the client's skin, which includes microdermabrasion and hydrodermabrasion. Hydra facials have far greater benefits than traditional facial treatments due to the various substances that are used during these same sessions.
HydraFacial is a facial treatment that uses a patented vortex swirling system to exfoliate, cleanse, hydrate, and extract debris from your skin. This result-driven technique is applied by highly trained therapists who use special machine tools to create the vortex while you relax in our treatment room.
Ofy Clinics is one of the most trusted Aesthetic Clinics providing skin, hair and weight loss treatments. We are having clinics at Chhindwara, Raipur, Indore, Surat, Bhopal and Nagpur. Experience Hydra Facial treatment on your face from safest hands as we have experience staff members, we don't compromise on quality thus we use latest technology in the market so that you will get more benefit. We are always eager to solve our customer's skin problem. There are many Skin Clinic in Nagpur but Ofy Clinics will provide you best Hydra Facial Treatment.
Step By Step Procedure of Hydra Facial
Step 1 – Cleansing
Step 2 – Chemical Peeling
Step 3 – Dead Skin Extraction
Step 4 – Hydration
HydraFacial will help you boost your skin's natural anti-aging process by removing impurities and clogged pores, soothing irritated skin, and restoring hydration to your face. You will see increased smoothness, reduced fine lines and wrinkles over time.
Benefits of Hydra Facial
1) Hydra facial is a great way to keep your skin youthful and healthy.
2) Its deep exfoliation cleanses the pores, removes debris, and allows better penetration of face serums tailored to your skin type.
3) It will make your skin feel healthy, soft and smooth.
4) It improves hydration, enhances radiance and keeps a check on the size of your pores.
The Hydra Facial treatment is a unique treatment structure with the power to transform your skin. Our experts have specifically designed it to treat all skin types, including sensitive skins. This expertly designed treatment structure can treat your skin concerns such as acne, blackheads and whiteheads, wrinkles, fine lines and dehydrated (very dry) skin; rough dull skin; enlarged pores, congested pores or oily-prone skin.
Hydra Facial treatments are gentle, yet effective in clearing away dirt and impurities that block the skin pores. Facial treatments are a great way to rejuvenate your skin, bringing back its youthful radiance while helping to reduce signs of aging, such as lines and wrinkles.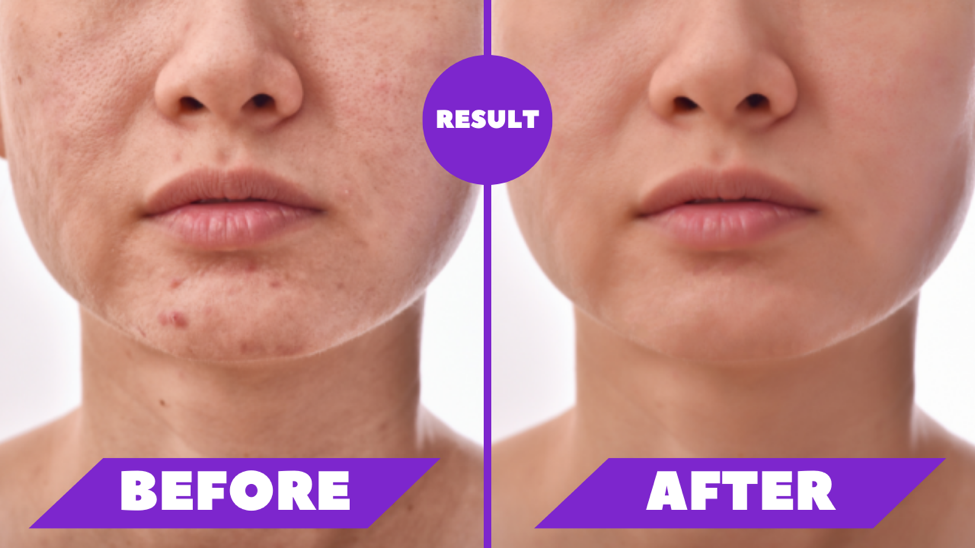 Results
After getting a hydra facial, your skin will feel smoother and more radiant. The results last for about 2-4 weeks. However, keep in mind that to experience the best results possible you should avoid using too many skincare products and avoid getting any other facial procedures done.
Post Care
Avoid intense heat for at least 24 hours after treatment. If you have any open wounds or skin irritations, you should stop using your retinoid treatment. If this is not possible, you should follow a restricted diet for two days before and two days after the treatment. The following restrictions are also recommended: Avoid extremely hot or cold water, steam baths and saunas for 48-72 hours after the treatment. Don't use any exfoliating treatments, like glycolic acid or enzymes, for at least 48 hours after the treatment. Don't use over-the-counter acne medications, like benzoyl peroxide or salicylic acid.
Ofy Clinics has come with a new offer on Hydra Facial Treatment, where you will get Hydra facial just at pocket friendly price. Our Skin Doctor in Chhindwara believes in customer satisfaction as primary purpose. When you will take Hydra Facial Treatment from Ofy Clinics you will see much more improvement in your skin.